From Overmars To Sanchez: Arsenal Always do Good Business With Barcelona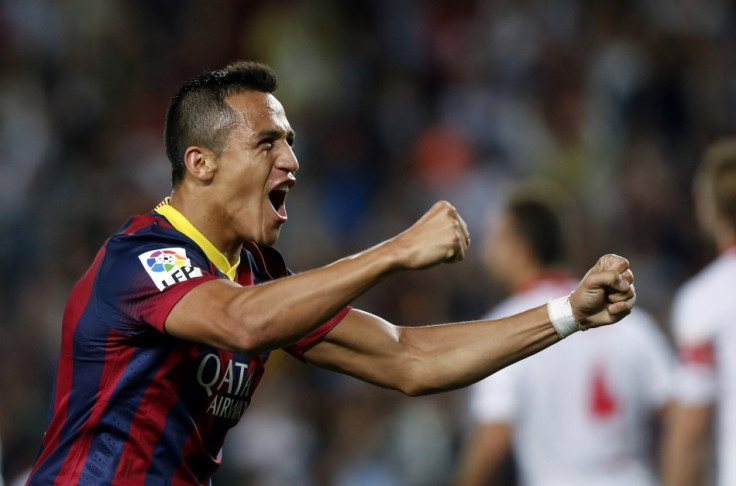 Arsenal and Barcelona have had a close business relationship in recent years and the North London club always seems to be the long-term winner from each exchange.
Since the Catalans paid about £40m to secure Arsenal duo Emmanuel Petit and Marc Overmars in 2000, another five Gunners players have made the journey to the Nou Camp - while Alexis Sanchez on Thursday became the first player to go the opposite way.
Surely no team have given so much money to Arsenal as the Catalans - around £120m in seven transfers - but the surprise is most of that businesses was rewarding for the Gunners and wasteful for the La Liga giants.
It all started in 2000, when Barcelona desperately responded to the shock of Luis Figo's £48m departure to Real Madrid by investing most of the money in signing Overmars and Petit. The result was similar to what happened when Liverpool signed Andy Carroll to cover the departure of Fernando Torres to Chelsea.
Dutch winger Overmars failed to replace Figo during his four seasons at the Camp Nou, while French midfielder Petit was sold to Chelsea for a cut-price £6m after a disastrous year on the Mediterranean.
In 2003 Barcelona came back to North London looking for reinforcements and to secure the loan of Gio Van Bronckhorst, including a clause to make the deal permanent for jus £1.2. The low-profile left-back has probably been the best bit of business for Barcelona in their relationship with Arsenal as he spent four seasons at the Camp Nou, winning the Champions League and two League titles.
After Van Bronckhorst, Thierry Henry moved to the Camp Nou in 2007 for around £19m. The legendary French striker had lights and shadows in his spell at Barcelona, and he eventually struggled to replicate his Arsenal form. It is true that during his second season at the Camp Nou he was key in achieving the treble – Champions League, La Liga and Copa del Rey – but in his first season he was hampered by a number of minor injuries while in the third he was totally disappointing, scoring only four goals.
Alexander Hleb was other extremely poor signing from Barcelona's perspective. They paid more than £15m to secure his services in 2008 and after a horrible first season in La Liga he was sent on loan for the three next seasons.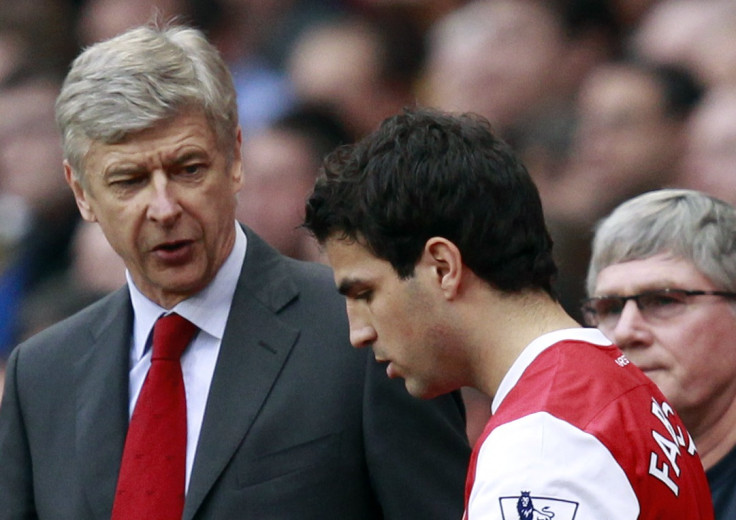 After Hleb, Cesc Fabregas joined the Catalans. Arsenal signed him for free from the Barcelona academy as a 16-year-old kid; he returned eight years later at a cost of £30m.
His numbers on paper at the Camp Nou are indisputable - 42 goals and 57 assists in just 151 games - but his influence on the team was not as expected, and this summer the La Liga side opted to part ways with him.
However another midfielder, Alex Song, has been even more disappointing for the Catalans. They paid £16m for him in 2012 and after spending most of his Barcelona time on the bench, they are now desperately trying to cut their losses and get rid for a cut-price £12m.
Arsenal have now continued their business with Barcelona by completing the signing of Alexis Sanchez for around £30m. Time will see who win this battle but the history between both clubs says that the Chile international will be a star at the Emirates.
© Copyright IBTimes 2023. All rights reserved.