An overweight and unemployed Welshman has become a sensation on YouTube, after a 46-second video of him practicing freestyle football skills in a car park hit the Internet.
Andrew Cassidy, 50, hails from the southern Welsh town of Milford Haven in Pembrokeshire, was filmed by a passing tourist, who uploaded the video to Facebook, from where it went on to YouTube. Cassidy later said he has been practicing for two hours every day, since 2002, when lost his job as a fisherman.
"I'm quite agile for a big guy and I've got good hand-eye coordination, balance and timing," Cassidy said, "I'm pretty good even though I've got a lot of blubber on me: it's just a matter of practice and I've got plenty of time on my hands for that."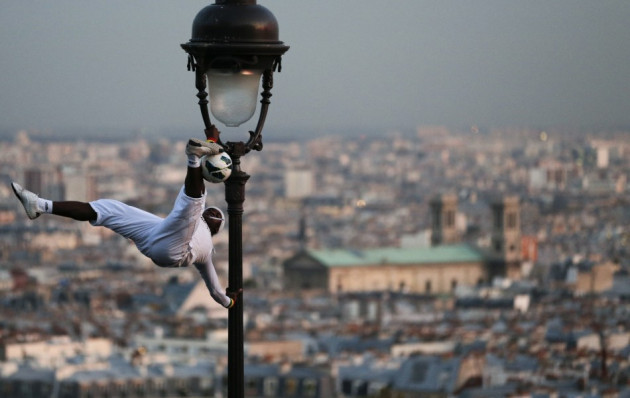 And two years of practice seem to have paid off in tremendous style. Following on from the interest generated in his skills, Cassidy has now been invited to the Dubai, for the World Freestyle Football Championships. The event's spokesperson confirmed the invitation, saying: "He's a sensation- you can't take your eyes off him."
Cassidy will be given an all-expenses paid trip to the Middle East, which includes first-class airfare and a fee of £200 per day for his stay in the tournament.
A local newspaper editor confirmed Cassidy's popularity in town. Lee Day, news editor of Western Telegraph, said: "He's been doing it down in the docks for years- I used to see him years ago, but judging from the footage, he's got a lot better since then."
[Courtesy: Daniel Howlett/YouTube]