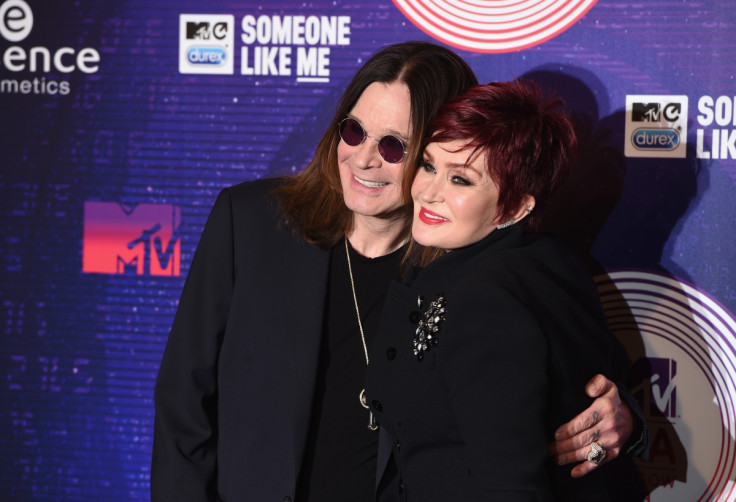 Just a few months ago Ozzy and Sharon's Osbourne were said to be on the verge of divorce following reports he had cheated, but it looks like their marriage is back on track. The Black Sabbath frontman has admitted that while he has made his share of mistakes, their split was just "a bump in the road".
Back in May, the 67-year-old rocker was thrown out of their home after his other discovered his alleged relationship with celebrity hair stylist Michelle Pugh, 45. Sources claim that Sharon confronted Ozzy after finding proof that he was cheating, which she had suspected for a while. At the time he maintained his innocence, saying the only thing he was guilty of was a close friendship.
Opening up about their time apart during an interview on appearance on Good Morning America – promoting his new History Channel show – he said that marriage could be trying, he had no plans to give up anytime soon. "We are married, all is good," he said. "'We all lived happily ever after...' I'd like to find the person who wrote that and poke them."
Ozzy wed Sharon in 1982, but their relationship has always been tempestuous. They came close to divorcing in 2013 after she discovered he had relapsed into drink and drugs after 10-years sober. "You just, you make mistakes and you learn by your mistakes, I think," he explained before adding "Some days it's good, some days it's terrible, some days you just drift apart for a while. But you get back on the horse, you know."
Ozzy's son Jack, who has been married for four years, was on hand to offer his take on matrimony: "As a married person myself, you know, marriage is not like, 'Hey, we're married. All is good,'" Jack confessed. "I mean, it's just life."
The father-and-son duo's new show, Ozzy and Jack's World Detour on the History Channel, will come as a welcome distraction from all the talk of marriage woes. The series will document their travels as they visit historical sites as Stonehenge, the Jamestown Settlement, and the Alamo.