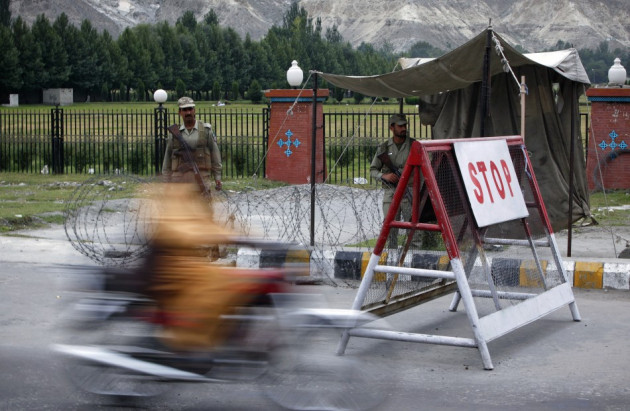 Gunmen have stormed a hotel in Pakistan-administered Kashmir and killed 10 people, nine of them foreign tourists.
The attack took place in the Gilgit-Baltistan region in northern Pakistan.
Local reports indicate five of the victims are Ukrainian, one is Russian, and three are from China. A local Pakistani guide was also killed.
"Unknown people entered a hotel where foreign tourists were staying last night and opened fire. They killed 10 foreign tourists and fled," senior police official in the province, Ali Sher, told Reuters.
Security officials have cordoned off the area and a hunt has been launched for the attackers.
No militant outfit has yet claimed responsibility for the attack and the motive is unclear.
Pakistan Prime Minister Nawaz Sharif and President Asif Ali Zardari have strongly condemned the attack.
The Gilgit-Baltistan region, located on the China-Pakistan border, has until now remained a largely peaceful area and is a favourite destination for tourists.