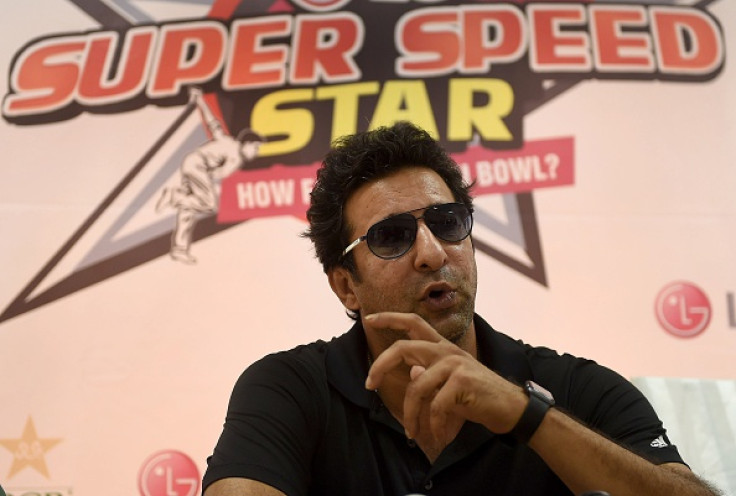 The experience of the older players can still be an asset in modern cricket, according to Wasim Akram.
The former Pakistan left-arm bowler – who is currently the director of cricket at Pakistan Super League (PSL) team Islamabad United – believes that, especially in the Twenty20 format, the right mix of youth and experience is always a positive thing.
"Older cricketers still have a role to play," he said as quoted on Tribune. "Our average age is about 29, which brings a good blend of youth and experience."
United – who defeated the Karachi Kings by eight runs on 17 February – are the current reigning PSL champions and boast the likes of 42-year-old Misbah-ul-Haq, 35-year-old Shane Watson and 35-year-old Mohammad Sami. Akram believes the franchise benefits from all three players.
"In T20 format, you can lose quick wickets, but we have Misbah and Watson [to rely on]," he added. "Additionally, Sami has been great for us. Even though he is 36 or 37, he can bowl up to 149 kph, which has been the quickest in this competition."
The Pakistani legend also spoke about the success of the PSL and is convinced that the level of cricket in Pakistan will only benefit from the T20 league.
"With the onset of PSL, youngsters are learning a lot and seeing what the greats of the game do to succeed," he explained. "In three or four years, we will have more young Pakistani boys in the national team who can compete at the international level."
United are currently in 4th in the PSL with two wins and two losses from their first four games of the season. The franchise next plays Peshawar Zalmi on 18 February.