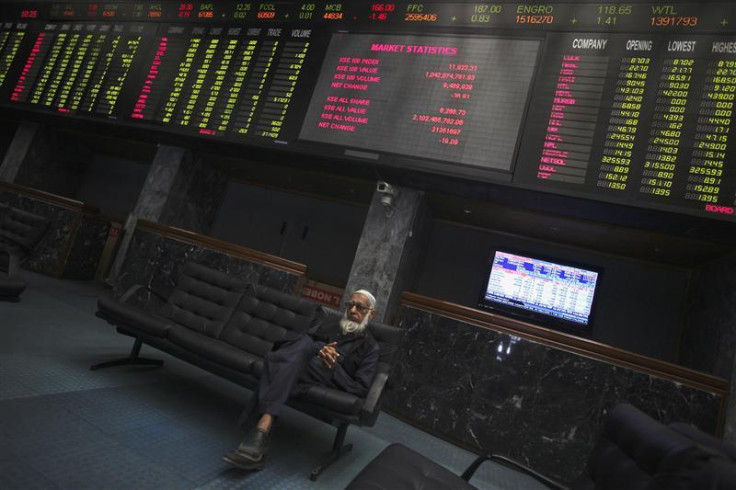 The International Monetary Fund said on Thursday that it has concluded a review of Pakistan's economic performance under a three-year programme enabling the Fund to release SDR 720mn (about $1.05bn) to the South Asian country. Shares rallied while the Pakistani rupee fell, tracking regional cues.
The Karachi stock index (KSE100), Pakistan's benchmark share index, rallied as much as 1.6% on Thursday, moving off a 40-day low it hit following the 16 December terrorist attack in Peshawar. At Wednesday's close, the index was 3.2% down from the levels before the attack.
The Pakistani rupee, on the other hand, fell sharply against the dollar as the US unit broadly strengthened following the Fed statement overnight that showed the US central bank's confidence about growth there.
The USD/PKR pair rose to 100.46 on Thursday from the previous close of 100.45, translating to a 1% fall in the rupee. It compares to the three-month high of the rupee at 100.35 hit on 15 December and the 8-month of 103.40 touched early last month.
The IMF also approved Pakistan's request for waivers of non-observance of performance criteria on the basis of the corrective measures taken, including prior actions on net domestic assets and on government borrowing from the State Bank of Pakistan, the press release on 18 December showed.
It was on 4 September last year the Fund had approved an Extended Fund Facility for Pakistan worth SDR 4.393bn equivalent to about $6.44bn, or 425% of Pakistan's quota at the IMF.