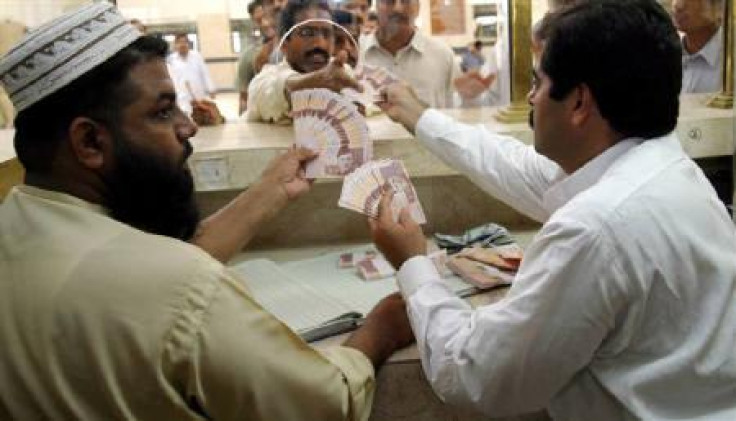 Pakistan's inflation has fallen to its lowest in over a decade and local shares are upbeat and holding near record levels boosted by the recent rate cut and expectations of further cuts.
The Pakistani currency strengthened to 101.62 against the dollar from 101.90 on Tuesday. The USD/PKR pair had hit a two-week high of 102.17 on Monday.
Traders said a stronger dollar may have prevented sharper gains in the rupee. The USD index traded mostly around 0.3% higher during the Pakistani trading hours.
Pakistan's inflation rate eased for the second straight and hit a 11-year low of 3.96% in November from 5.82% in October, as per data on Monday. Core inflation eased to 6.9% from a year earlier from 7.8%.
The fall in prices of transport and fresh food aided the slide in the inflation rate. The year-on-year change in the cost of fresh food was a fall of 10.6% and transport's was 3.19%.
The State Bank of Pakistan, the country's central bank, had cut the benchmark lending rate by 50 basis points to 9.5% at its November meeting, citing lower inflation.
"Given its recent downward trend, the likelihood for inflation to end the current fiscal year on a lower plateau is high," the central bank said in the policy statement.
Hopes that the southern Asian nation is also making headway in improving its fiscal health underpins the expectations of further cuts in the main rate.
"It (the government) seems on course to achieve further fiscal consolidation, given its current management of expenditures and borrowing pattern. This has positive implications for the monetary management of the SBP," the central bank said.
KSE 100, the main share index of Pakistan, rallied 1.2% on Tuesday and ended at a 3-week high of 31,680. The index had seen some profit taking after hitting a record high of 32,224 on the day of the rate cut.