Taliban militants attack Peshawar army school holding teachers and hundreds of students hostage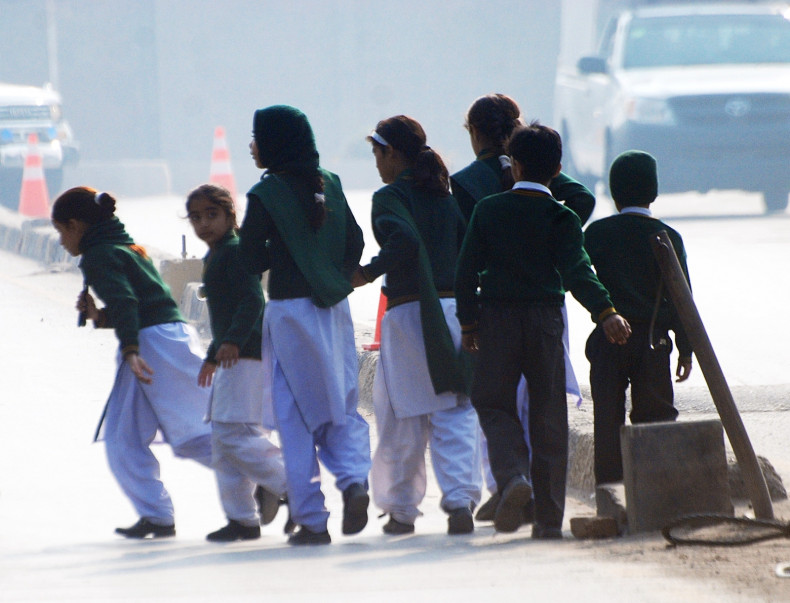 Islamist militants have stormed an army-run school in Pakistan's Peshawar and have held hundreds of students and teachers as hostages.
No less than five to six attackers dressed in army uniforms have been reported as entering the school premises.
Local reports suggest at least four students have been killed so far. Security forces said to have rescued many other students though the exact figure is unclear.
Pakistani security forces are currently engaged in heavy gunfire with the militants. The terrorists are thought to be wearing suicide vests as well.
"Our people successfully entered the army school in Peshawar this morning. We are giving them direct instructions to not harm minors," Tehreek-e-Taliban Pakistan spokesperson Muhammad Khorasani told The Express Tribune.
"Operation Zarb-e-Azb and Operation Khyber-I forced us to take such an extreme step," he said.
Two helicopters are swirling above the area monitoring the tense situation. Heavy explosion is also reported.
Pakistan Prime Minister Nawaz Sharif has condemned the terror attack and said the perpetrators will be punished.
More information will follow. For updates, follow IBTimes UK on Twitter