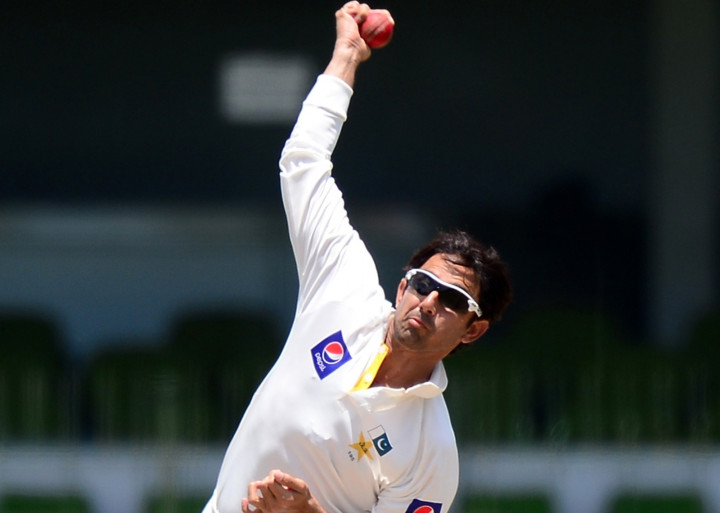 Pakistan spinner Saeed Ajmal has been banned from bowling indefinitely after his action was deemed illegal by the International Cricket Council.
The 36 year was reported following the first Test against Sri Lanka in August and the ICC have concluded that Ajmal's action exceeds the 15 degree limit.
Ajmal must apply through the governing body for re-assessment after amending his action in order to be able to return to bowling in international cricket, where he has enjoyed a stellar career.
"The International Cricket Council today confirmed that an independent analysis has found the bowling action of Pakistan's off-spinner Saeed Ajmal to be illegal and, as such, the player has been suspended from bowling in international cricket with immediate effect," an ICC statement read.
Though Pakistan are expected to submit Ajaml for consideration before next February's 50-over World Cup in Australia, a failure to convince the ICC could lead to a year ban from bowling.
The ban represents the second time Ajmal has been questioned over his action by the world governing body after being cleared in 2009 after being reported for an illegal delivery .
The No.1 ranked spinner in one-day cricket Ajmal becomes the third player in recent months to be banned by the ICC after Sri Lanka's Sachithra Senanayake and New Zealand's Kane Williamson were both banned for illegal actions.
The Faisalabad-born bowler is the highest wicket-taker in world cricket across the past three years in all forms of the game and is ranked in the top ten in both the ICC's Test and T20 rankings.