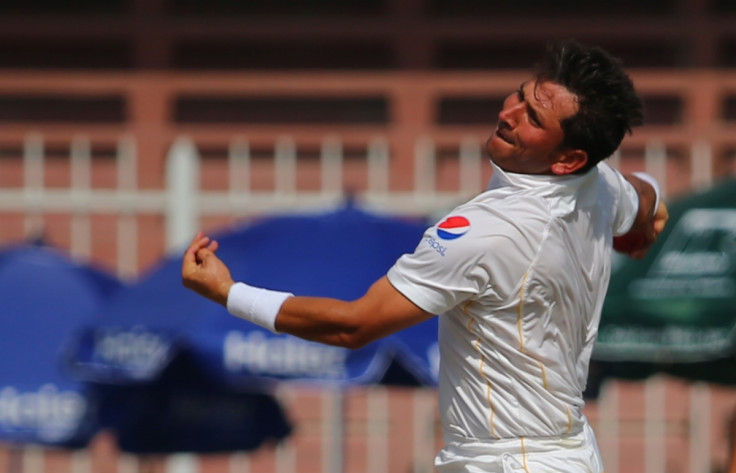 Pakistan bowler Yasir Shah has been handed a three-month ban for testing positive for a masking agent, the International Cricket Council have confirmed. The 29-year-old spinner has admitted to the offence but has been handed a reduced punishment after taking the banned substance chlorthalidone by mistake.
Shah tested positive after the second one-day international against England in Abu Dhabi and was charged in December with breaching anti-doping regulations. The sanction has been backdated, allowing him to return to competitive cricket from 27 March.
Following an investigation into the offence, the ICC have concluded that Shah did not ingest the banned substance with the intent to cheat, but instead inadvertently after his blood pressure medicine was mixed up with that of his wife's.
Drug mix-up
Shah required a tablet of the betablocker atenolol, which is used to treat high blood pressure and angina, in the middle of the night just over 48 hours before being tested. But amid the panic his partner mixed up his medicine with her own, which includes a dose of chlorthalidone – a diuretic used as a hypertension treatment.
The Swabi-born right-armer submitted pictorial evidence of the tablets in question as well as information regarding his family's long history with blood pressure problems – with two of his uncles have died from heart attacks in the last four years. However, the ICC have still found him guilty of not displaying "utmost caution" and have hit him with a three-month ban.
The punishment will not impact on Shah's international career. Having not played a Twenty20 international since November 2011, Shah is not involved in the current Asia Cup against India, Bangladesh, Sri Lanka and a yet to be determined qualifier – a tournament which is being used as a warm-up for the World Cup starting on 8 March.
'Utmost caution' warning
An ICC statement read: "Yasir Shah submitted to the ICC that the presence of chlorthalidone in
his A sample was not the result of an attempt to cheat. Furthermore, based on the foregoing
evidence, the ICC is satisfied to the requisite standard that the presence of chlorthalidone in [his] urine sample was caused by the inadvertent ingestion of [his] wife's medication. It is therefore also satisfied that there was no intent to cheat or to enhance sport performance.
"However, the ICC notes that the already stringent requirement of 'utmost caution' is even greater when a player is taking medication. [He] cannot escape responsibility by saying he relied on his wife to provide him the correct medication. While it is clear that [he] cannot be said to have used 'utmost caution' he cannot be said to have acted with no fault or negligence within the meaning of the ICC Code.
"The ICC accepts that [he] did not ingest chlorthalidone with intent to cheat, but rather ingested it inadvertently as part of a medication taken in urgent and stressful circumstances that he considered in good faith to amount to an emergency."