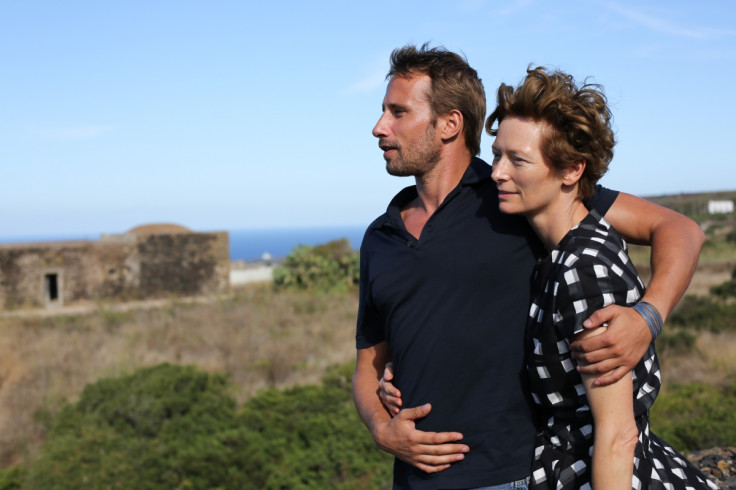 Aside from being obsessed with Ralph Fiennes' dancing and Tilda Swinton's wardrobe, the release of A Bigger Splash is perfectly timed for anyone who doesn't fancy seeing the usual romantic movie for Valentine's Day. With Swinton playing a rock star on holiday with her filmmaker boyfriend who are interrupted by an old friend, Ralph Fiennes, and his daughter played by the expertly cast Dakota Johnson.
However, aside from the insane romance love triangles that ensues, it was the landscape that had us immediately wanting to pack our suitcases and escaping to the Italian Island of Pantelleria. Forget your usual all-inclusive Valentine's getaways, this place is rustic, remote and romantic and best of all it's not that hard to get to.
A volcanic island off of Sicily, Pantelleria is one of the most characteristic Sicilian islands. Often referred to as the "black pearl of the Mediterranean", it has everything from thermal spas, Arabian architecture, and cuisine that pulls together the best of Italian and North African flavours.
If you're looking for somewhere new to take off to this year, we put together our top reasons to run away to Pantelleria.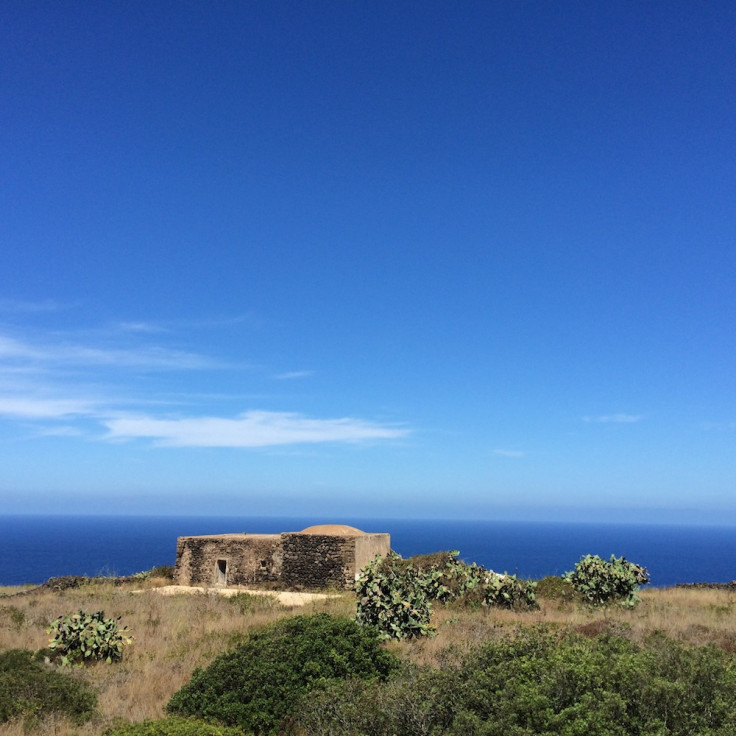 Climate
Being closer to Tunisia than Sicily, Pantelleria catches a gentle breeze from North Africa. Consequently, the high temperatures of their summer months (it can reach up to 29C in July and August) are bearable, and any rain clouds are swiftly blown away during the winter.
Lo Specchio di Venere
Lo Specchio di Venere (which translates to Venus' Looking Glass) is a serene volcanic lake filled by thermal springs. The natural clay in the water is rich in therapeutic algae and sulphur deposits, which are great for the skin! The name comes from the legend of Venus, the Roman goddess of love, who stopped by the crystal clear lake to admire her reflection.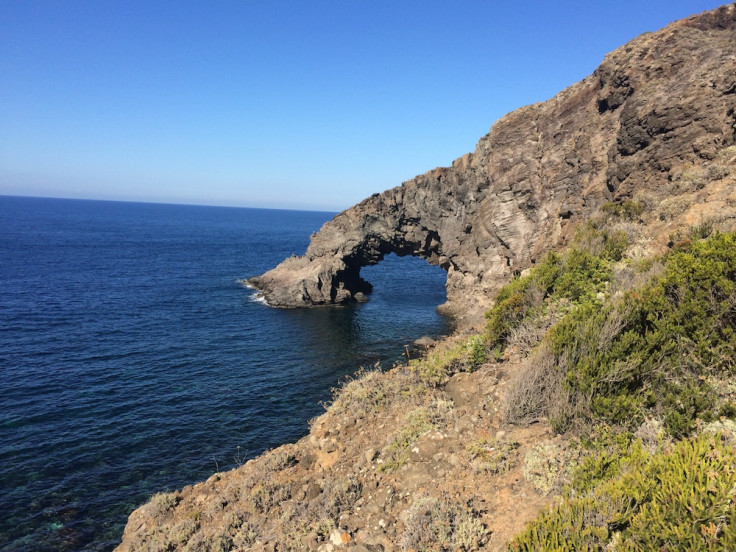 Elephant Rock
The elephant-shaped rock formation has become a symbol of Pantelleria. The high walls of the cave make it a perfect spot to relax when the island gets windy. Legend has it that when the island is low on water, the Elephant sucks up the seawater to fill the reservoirs!
Getting around
A great way to see the whole of Pantelleria is by renting a moped. The island is small enough that you can drive around in about four hours. Another option is going on a boat tour. This can be a relaxing, full-day activity, and there's usually a selection of food and wine served on board!
Diving
Due to the clear waters and wide variety of marine life, the island is perfect for diving and snorkelling. As the waters are mostly unpolluted, there are rare species such as monk seals, as well as dolphin pods!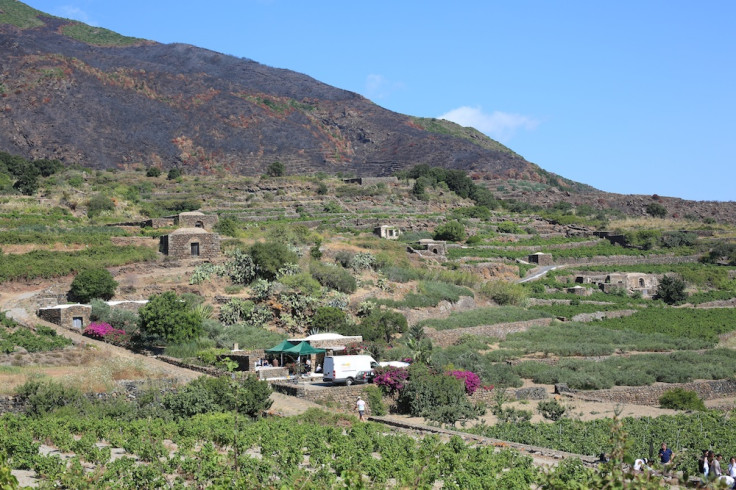 Trekking
The rugged landscape that made us swoon in A Bigger Splash is ideal to trek around. Pantelleria is an incredibly diverse island and there are so many regions suitable for trekking. Its National Park, La Montagna Grande, offers vast views of the island, with its highest peak reaching 836m.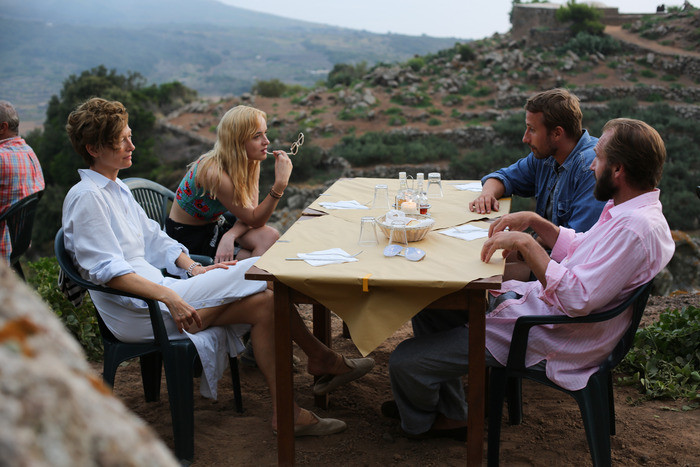 Cuisine
The only cuisine in Pantelleria is Pantescan, which consists mostly of plant foods grown on the island. The dishes are rich in ingredients like aubergines, tomatoes, capers and olive oil. The food also has a North African influence, with added flavours such as honey, spices and dried fruit.
Gelato
As well as the Mediterranean cuisine available, Pantelleria also offers a range of delicious gelato. Unlike the gelato made in the north of Italy, this is made without cream, so it has a much lighter texture, similar to a sorbet.
Ceramics
Sicily is known for it's vibrant pottery and Pantelleria is the home of the famous ceramics artist, Disimone. Although his work is sold in shops all over the world, he has a gallery in Pantelleria. The boldly designed ceramics make wonderful souvenirs.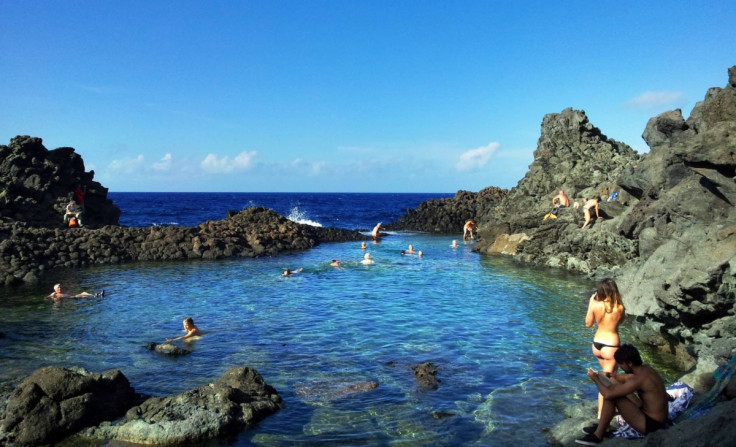 Laghetto delle Ondine
Although difficult to reach, the Laghetto delle Ondine is definitely worth the climb! A natural, saltwater pool made from the lava landscape, it's filled by the sea during storms and windy weather.
Thermal pools
Pantelleria isn't just a summer holiday spot, the thermal pools on the island mean outdoor swimming is possible even during the winter months. In the Monestero region, there is a natural sauna cave buried in the mountains, which also has one of the best views on the island! All the pools are free to visit and are maintained by community members.
It's now easier than ever to get to Pantelleria. It's only a 40-minute flight from Palermo or Trapani, and you can now fly directly from Rome and Milan. The latter flights are only available at the weekend, but go 3-4 times a day. Hydrofoils and overnight ferries also run from Trapani.
Flights from London start at around £320.
A Bigger Splash is released on Friday, 12 February.