Paradise Papers: Appleby says media has 'clear political agenda' as scandal swirls
Law firm Appleby asserted that it was the victim of an "illegal computer hack".
Appleby, the law firm at the centre of the so-called Paradise Papers, has slammed the investigative work of news institutions around the world and stressed that the revelations that emerged Sunday (5 November) were the result of a computer hack, not a leak.
Following a BBC Panorama probe, the firm wrote: "The journalists do not allege, nor could they, that Appleby has done anything unlawful. There is no wrongdoing. It is a patchwork quilt of unrelated allegations with a clear political agenda and movement against offshore [finance]."
Hundreds of reporters from some of the world's biggest media outlets worked for a year on the scoop after a trove of 13.4 million documents was leaked to German newspaper Süddeutsche Zeitung and later passed on to the International Consortium of Investigative Journalists (ICIJ).
More than 6 million of the documents came from Appleby and corporate services provider called Estera.

The rest –1,400GB-worth of data spanning decades – reportedly came from "company registries in 19 jurisdictions" and Singapore-based firm Asiaciti Trust.

While the source of the Paradise Papers remains unclear, the outlets all reported it as a leak.
Süddeutsche Zeitung, who said that it did not pay for the data, revealed on its website that its reporters were "unable to verify" Appleby's claim that its computer networks were hit by hackers.
An FAQ on the subject of its Paradise Papers reporting read: "The documents were provided to the Süddeutsche Zeitung. Because of the need to protect its sources, the newspaper is unable to provide information regarding who supplied the papers or when and how they were leaked."
But Appleby is sticking to that angle. In a statement published after an in-depth report by BBC Panorama, it repeatedly accused global journalists of having a political agenda, while asserting that the files were stolen in what it deemed an "illegal computer hack".
The firm said: "Our systems were accessed by an intruder who deployed the tactics of a professional hacker and covered his/her tracks to the extent that a forensic investigation [...] concluded that there was no definitive evidence that any data had left our systems.
"This was not the work of anybody who works at Appleby.
The statement continued: "We are disappointed that the media has chosen to use information which has emanated from material obtained illegally. This has very little to do with accurate and fair reporting, and everything to do with the pursuit of a political agenda.
"[The] journalists will not permit fairness and accuracy to get in the way of their political objectives."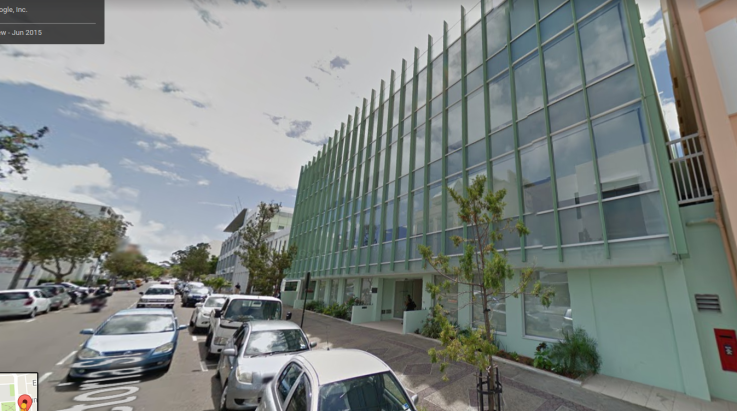 Appleby's Bermuda office, screenshot taken using Google Maps
IBTimesUK/Screenshot
The Paradise Papers have already resulted in a multitude of coverage on the offshore sector – not much of it flattering to the rich and powerful figures named in the files.
The ICIJ said that the trove included insights into the dealings of more than 120 politicians and world leaders, including Queen Elizabeth II and a close aide to US President Donald Trump.
There is no suggestion that any of those named are involved in illegal wrongdoing.
But as many critics are pointing out, a lack of illegality does not make alleged offshore dealings ethically sound. "Years of scapegoating immigrants, benefit claimants, public sector workers while the rich avoid tax on an industrial scale," tweeted author and journalist Owen Jones.
"There's one rule for the super-rich and another for the rest when it comes to paying tax," added Labour Party leader Jeremy Corbyn.
Meanwhile, the Green Party's Caroline Lucas noted: "Every year the political establishment try to play down tax avoidance and every year our public services suffer more cuts."
Many of those included in the leaked documents are yet to comment.
When former deputy chairman of the Conservative party, Lord Ashcroft, was cornered by BBC Panorama, he repeatedly said "dear dear dear" before awkwardly walking into a bathroom.