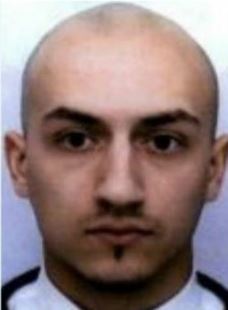 One of the perpetrators of the Paris attacks has been buried in an unmarked grave in a secret funeral on Christmas Eve. Samy Amimour was one of three suicide attackers who killed 90 people in a massacre during a rock concert at the Bataclan theatre in Paris on 13 November.
Local officials confirmed that the 28-year-old was buried in La Courneuve inter-communal cemetery in Seine-Saint-Denis, where he grew up and where his parents live. The cemetery was closed to the public for the secret ceremony and the hearse was hidden behind trees and concrete walls as Amimour's parents took precautions to ensure that the burial plot could not be identified BBC News reports.
Only a handful of people attended the funeral Le Journal du Dimanche reported. A source in the local town hall said: "There were very, very few people there."
Amimour was charged with terror offences in 2012 for trying to flee France to join Al Qaeda terrorists in Yemen. He was placed under judicial supervision but then dropped off the radar, prompting the authorities to issue an international arrest warrant. It was later revealed he had travelled to Syria and then slipped back in to France undetected.
His father, Mohamed, 67, never lost contact with his son and they would speak on Skype every month though he had no idea of the extent of the influence ISIS exerted on him.
After the Paris attacks, Amimour's sister spoke of her family's despair as they questioned what they did wrong and how they could have prevented Amimour's involvement in the attack. "We ask ourselves the question every day: What happened, why? He was in the same womb as me. We grew up together, so how did our paths end up so far apart?"
Out of the eight Paris attackers, seven jihadists blew themselves up during the attacks. One of the terrorists Salah Abdeslam, fled the scene and, five weeks after the orchestrated attacks, is believed to be still on the run.
130 people were killed in a wave of militant attacks in Paris as terrorists struck the Stade De France, the Bataclan theatre and opened fire on patrons in a nearby bar.