WARNING: Graphic content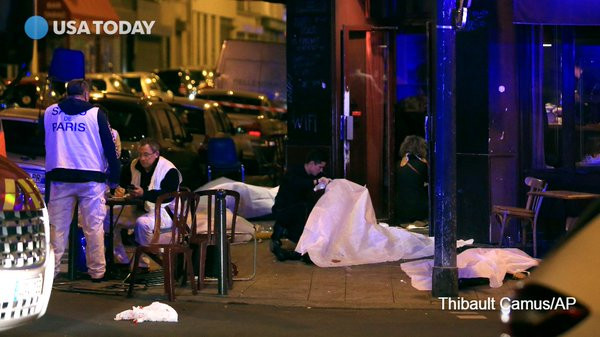 At least 120 people have been killed in a series of coordinated terrorist attacks in Paris. One hundred people - including children - were reportedly shot one by one, 'execution style' in a mass hostage taking at Paris theatre.
Five bomb blasts and machine gun fire were heard from outside the Bataclan concert hall where terrorists were holding people captive. Hostages, who managed to escape the theatre where a rock concert was underway, recounted horrifying scenes as terrorists slaughtered 'everyone one by one'.
Benjamin Cazenoves, who was at the concert wrote on social media: "I'm still at the Bataclan. 1st floor. Hurt Bad! There are survivors inside. They are cutting down all the world. One by one."
He was among thirty people who survived the attack and was taken to a nearby bar to recover from the ordeal. He added in another Facebook post: "Alive. Just cuts... Carnage... Dead bodies everywhere."
The California rock band The Eagles of Death Metal had been playing at the renowned venue when up to three gunmen burst into the middle of the concert hall and begin spraying bullets at the patrons.
One hostage who escaped the theatre said the hostage-takers were yelling about Syria. ''I was in the pit at the front. I heard bangs go off. I turned round and I saw a silhouette with a cap on who was heading towards the back door. He shot in my direction. People started falling and throwing themselves towards the ground".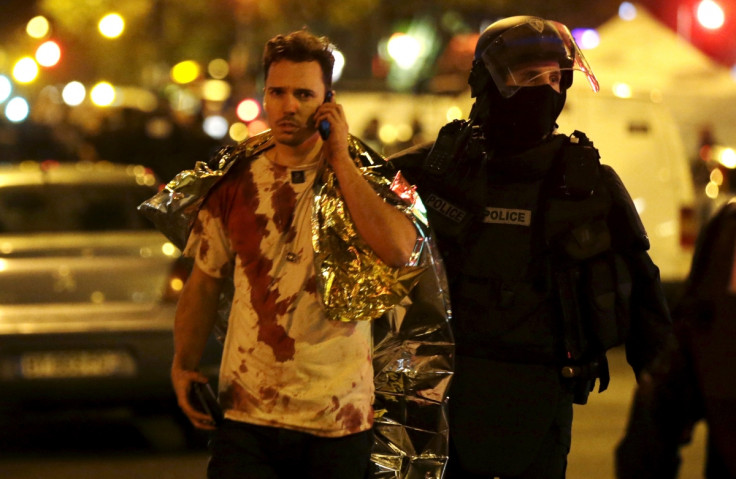 "It was carnage," said Marc Coupris, 57, still shaking after escaping the Bataclan concert venue. "It looked like a battlefield, there was blood everywhere, there were bodies everywhere. I was at the far side of the hall when shooting began. There seemed to be at least two gunmen. They shot from the balcony. Everyone scrabbled to the ground. I was on the ground with a man on top of me and another one beside me up against a wall. We just stayed still like that. At first we kept quiet. I don't know how long we stayed like that, it seemed like an eternity. I saw my last final unfurl before me, I thought this was the end. I thought I'm finished, I'm finished. I was terrified. We must all have thought the same. Eventually, when a few gendarmes came in slowly we began to look up and there was blood absolutely everywhere. The police told us to run."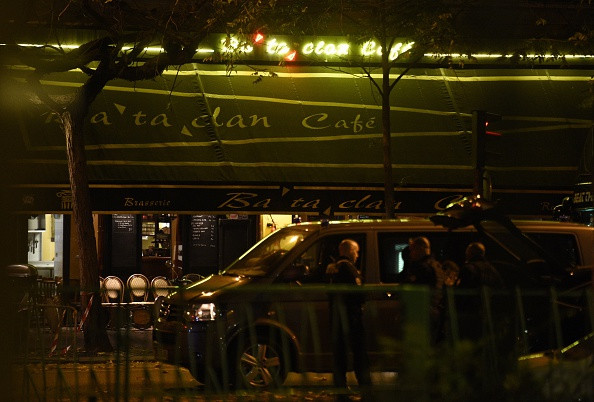 Jérome Boucer, whose white shirt was splattered with the blood of the victims, said: "The concert had started. I was in the audience and I heard what sounded like a firecracker. It was loud but the gig was very loud and I thought it was something that was part of the show. I think lots of people did, too. Then they started firing. I saw what I thought was at least two people, then I fled. The exits were clearly marked and I just ran. There were wounded, there was a lot of blood. Blood everywhere."
A man who was near Rue de Charonne said the scene was absolutely catastrophic. "I worked in hospitals, I studied medicine, and I've never seen anything like it. Me and son ran back to get some help, and literally ran into a number of bodies. It was a carnage. People were lying dead on the floor, badly hurt and screaming. I'll never forget it."
According to their official Facebook page, the Members of the band remain unaccounted for.
The Bataclan theatre had previously supported the magazine Charlie Hebdo after the satirical publication was attacked in January this year.
In a second incident in a nearby restaurant, witnesses reported hearing a gunman shouting 'Allah Akbar' (God is great in Arabic) before firing. Customers hid under tables.
Eyewitness Ben Grant, who was in a bar with his wife, said he saw 'six or seven bodies' on the floor. He told the BBC: "I was told people in cars had opened fire on the bar. There are lots of dead people. It's pretty horrific to be honest. I was at the back of the bar. I couldn't see anything. I heard gunshots. People dropped to the ground. We put a table over our heads to protect us. We were held up in the bar because there was a pile of bodies in front of us."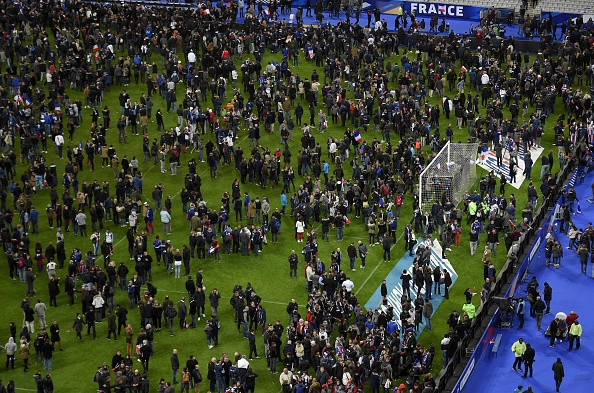 In a third incident, believed to be a suicide bombing at the Stade De France, there were scenes of chaos as two explosions rocked the stadium during a match between France and Germany.
One eye witness said: "There was an explosion in front of us. It was a very loud noise. At first I thought it was a bin that had been set alight. But then I thought it wasn't a fire cracker. Everyone stopped. A man was on the floor screaming. I don't know what happened to the man. I just heard him scream and move around the floor. He wasn't unconscious.'
He reported a second bomb going off 15ft from where he was standing. "It was a very loud noise. I've never heard anything like it. My heart jumped. There were 20 of us. We started running. The match had started 15 minutes before. Everyone was screaming and a plain clothes policeman said 'leave!' The doormen started locking the stadium doors." He added: "It was shocking to see. I thought "that could have been me".'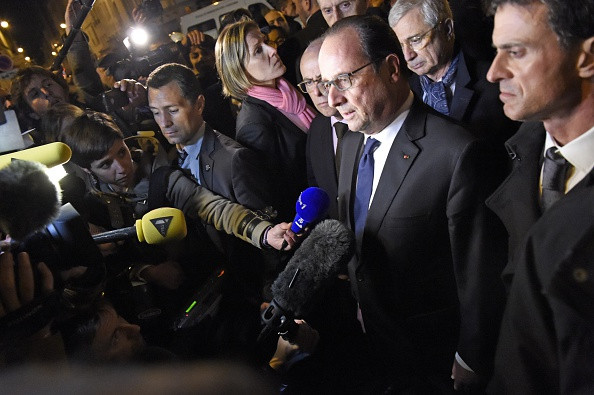 The Press Association reports that the siege in the theatre is over after French forces killed three attackers and released the surviving hostages. President Hollande has declared a state of emergency closing all borders around the country. Hospitals have been placed on an emergency plan to deal with the injured and train services into Paris have been suspended. Airlines and flights are continuing to operate. Eurostar has said that services will run on 14 November, however they have offered to re-issue tickets for free to anyone who has tickets to for Paris tomorrow and no longer wishes to travel.
According to the Paris Public Prosecutor four attackers who were wearing suicide belts are thought to be dead. There are currently conflicting reports as to the death toll with agencies reporting figures ranging from 120 to 150.
While no organisation has officially claimed responsibility for the attack on Paris, Islamic State supporters celebrated the attacks using the Twitter hashtag Paris in Flames or Paris on Fire.