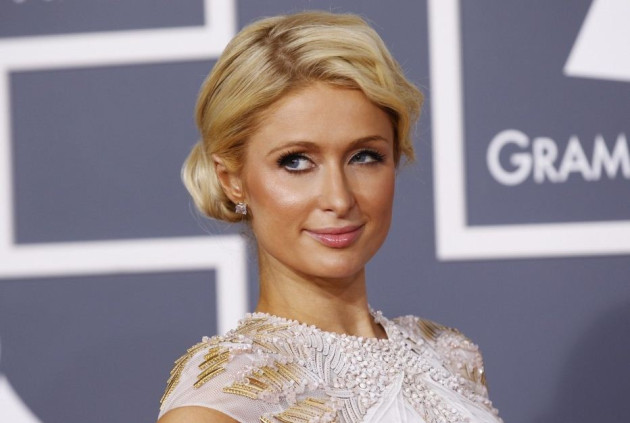 American socialite Paris Hilton faces severe criticism after making derogatory comments about gay men. The 31 year old hotel heiress' comments, calling gay men "disgusting", were recorded by the driver of a taxi she was travelling in at the time.
The incident happened when Hilton was in the company of an unidentified male friend, believed to be openly gay, who spoke to her about an iPhone app called Grindr - which advertises itself as the most popular all-male location-based social network out there, offering "quick, convenient, and discreet" connections. The conversation, taped by the driver of the taxi, was released to celebrity gossip Web site Radar Online.
The socialite is heard in conversation with the male friend, who says:
"Say I log into Grindr, someone that's on Grindr can be in that building and it tells you all the locations of where they are and you can be like, 'Yo, you wanna [expletive]' and he might be on like, the sixth floor."
Hilton replies:
"Ewww. Eww. To get f*****? Gay guys are the horniest people in the world. They're disgusting. Dude, most of them probably have AIDS."
The driver who recorded the conversation told Radar Online he was shocked when he heard Hilton's remarks.
Hilton Clarifies
Once the tape surfaced, both Hilton herself and her representatives went into overdrive, working to clear up the situation. Her representatives have since issued a statement, stating Hilton was only pointing out the dangers of unprotected sex.
"Paris Hilton's comments were to express that it is dangerous for anyone to have unprotected sex that could lead to a life threatening disease," a publicist for Hilton said in a statement, adding, "The conversation became heated, after a close gay friend told her in a cab ride, a story about a gay man who has AIDS and is knowingly having unprotected sex. He also discussed a website that encourages random sex by gay men with strangers. As she was being shown the website her comments were in reference to those people promoting themselves on the site."
The spokesperson also said that only a part of Hilton's comments were actually recorded, indicating much more was said that could better contextualize her comments. The representative insisted Hilton was a "huge supporter of the gay community" and would never intentionally make derogatory comments about anybody's sexual orientation.