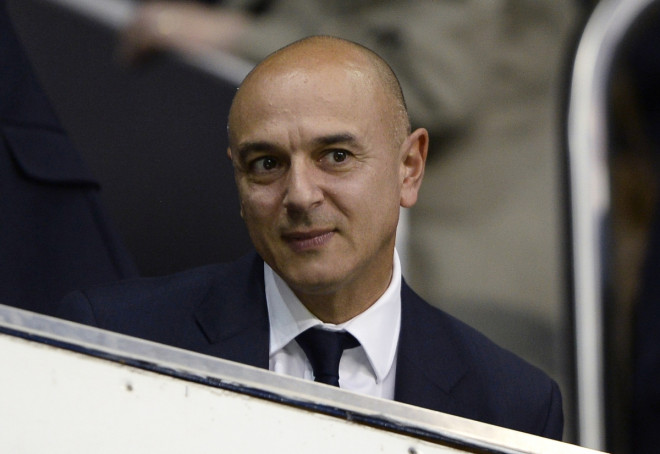 Former Arsenal midfielder Paul Merson says Tottenham Hotspur's frivolous spending during the summer transfer window had contributed to falling "a million miles" away qualifying for the Champions League after defeat to the Gunners at White Hart Lane.
Tomas Rosicky's second minute goal was enough to enhance Arsenal's title challenge and close the gap to Chelsea, while defeat for Spurs leaves them seven points behind fourth place Manchester City having played three games more.
Defeat all-but ends Tottenham hopes of qualifying for Europe's premier club competition and underlines the failure to properly replace Gareth Bale during the summer transfer window despite the club singing seven news players and spending over £100m.
And after losing to north London rivals Arsenal, Merson says chairman Daniel Levy must take the brunt of the blame for Tottenham's failure this season.
"They're a million miles behind [qualifying for the Champions League] but it's not Tim Sherwood's fault," the former Arsenal man told Sky Sports. "The people behind the scenes, the people who have been bringing these players in.
"I don't know if it's the chairman who whoever works with the chairman but the players they've brought in were nowhere near good enough. If you've got £100m to spend and if they don't get in the top four it's not Tim Sherwood's fault. Where are they getting these players from?
"They're not good enough; nowhere near good enough and not one of them have been a success. You can't sit down and say that out of the £100m they had one has been a 7 out 10 this season."
Amid Bale's departure to Real Madrid, Tottenham reinvested the £85m fee in their squad but the likes of Roberto Soldado, Nacer Chadli and Erik Lamela have failed to impress.
Following the sacking of Andre Villas-Boas in December, Sherwood was handed an 18-month deal but his future is expected to be scrutinised if Tottenham finish outside the top four with outgoing Netherlands coach Louis van Gaal heavily linked with taking over.
After a third defeat in a week, Sherwood said: "The building process has to start in pre-season. Liverpool took a step back to move forwards. It requires patience.
"Whether Spurs want to do that I don't know. Whether they want me to be the person to do it remains to be seen."