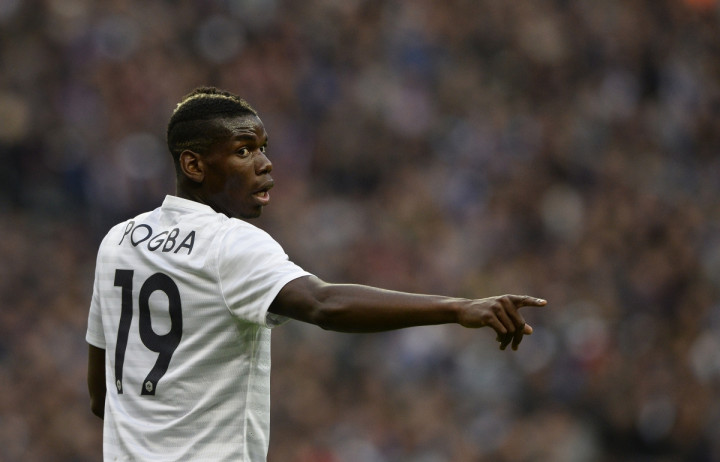 Manchester United and Chelsea have suffered a massive blow after Juventus reconfirmed they have no intention of letting midfielder Paul Pogba leave.
The France international – who has garnered a reputation as one of the best midfielders in Europe –left Old Trafford in 2012 after Sir Alex Ferguson used him in just three Premier League games. He has two more years left on his current Juventus contract.
Pogba's agent, Mino Raiola, recently increased speculation regarding a summer move, claiming that he was open to discussing Pogba's future after the World Cup, but at the same time admitted that the player will also consider signing a new contract with Juventus.
However, according to TV Station Rai Sport, as quoted by Sky Sports, Raiola made it clear that the Frenchman will stay at Juve next season, saying: "We have decided not to speak of the transfer market with regards to Paul until after the World Cup.
"But I can calmly say that his future will still be at Juventus, where he feels very happy."
Last month Juventus' general manager Giuseppe Marotta already expressed his club's intentions to retain Pogba, saying: "We intend to extend Pogba's contract and we have already spoken with his agent. He is a smart guy and this is the perfect place for him to improve further."
The Guardian reported that United were recently quoted £60m when they asked how much it would cost them to bring the Frenchman back to Old Trafford two years after his departure. Meanwhile, Daily Mail claimed last week that Chelsea would be willing to pay that amount to secure the starlet's services.
It is thought that Blues boss Jose Mourinho has outlined an attacking midfield role for his first summer acquisition Cesc Fabregas and wants Pogba to control the game from a holding role alongside their January signing Nemanja Matic.
The Golden Ball winner at the 2013 Under-20 World Cup has also attracted interest from many of Europe's top clubs such as Real Madrid and Paris Saint-Germain. Pogba is currently on World Cup duty in Brazil.