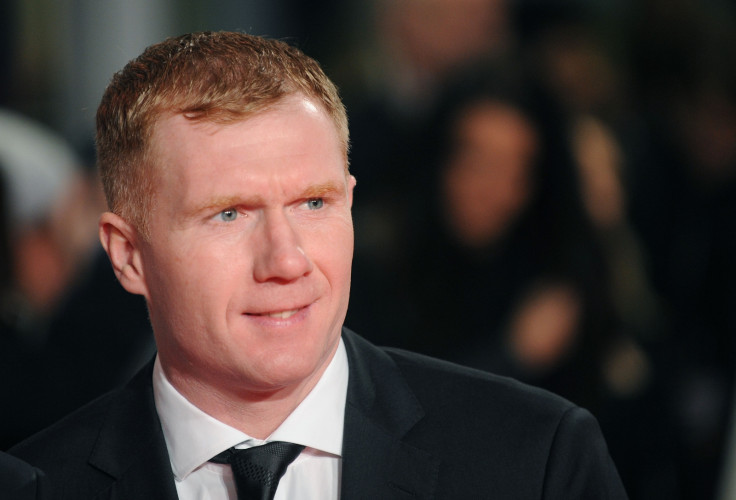 Paul Scholes has criticised Louis van Gaal's transfer policy for the summer, stating that the manager should have bought a proven goalscorer to complement Anthony Martial who does not have the killer instinct to take on opposition defences. The Red Devils paid the price for their profligacy in front of goal, losing the game 3-2 against Wolfsburg and being relegated to the Europa League.
Van Gaal's team had brought it upon themselves, having failed to beat PSV Eindoven in any of the two games in the group, losing one and drawing the other, which made this game a must-win affair for the 20-time English champions. Martial opened the scoring for the Red Devils but Naldo equalised for the Bundesliga club, which did not look back after that.
There was a point in the game when the Red Devils could have gone through to the knockout stages despite losing the fixture after news started trickling in of CSKA Moscow's lead against PSV Eindoven, but the moment was short-lived as the Dutch club turned the game around with 10 men to win 2-1. Scholes, who was part of two Champions League wins for the Red Devils, insists that the result was not a surprise as United were an average team who were primed to put in average performances.
"You'd have to say they haven't bought as well as they could have done. I think goals is the biggest problem. When you're relying on a 20-year-old (Martial) to be scoring your goals, it's just not right," Scholes said, as quoted by the Daily Mail.
"There should be a proven goalscorer there and as we have seen at the start of the season, proven ones have left the club. That's where they've failed.
"I'm sure Martial is going to be a brilliant player for United – the only thing he lacks is that killer instinct but there's a chance that will come in years to come. But they shouldn't be relying on a 20-year-old kid, especially when you've spent £250m ($376m).
"I think he'll (Van Gaal) look at the injuries he had in this game and he's not been in a great situation but you have to say the young players who played tonight did well," he added.