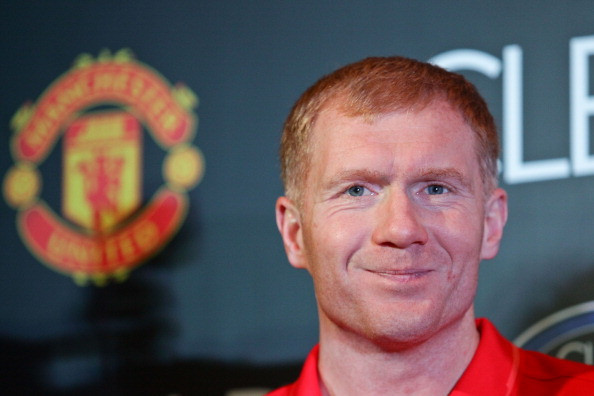 Manchester United legend Paul Scholes says he is hoping the arrival of Angel Di Maria will not push Danny Welbeck out of Old Trafford.
The Argentine international arrived in England on Tuesday from Real Madrid for a British record fee of £59.7m.
The 26-year-old's signing has raised questions about Welbeck's future at United and the England international's future at Old Trafford remains uncertain.
The Guardian reports Louis van Gaal is set to offload him, along with Javier Hernandez, Shinji Kagawa and Tom Cleverely before the deadline day.
However, the former United midfielder has urged the Dutchman to retain Welbeck. Scholes says the Red Devils lack pace, which can be offered by the England international.
"For the amount of money being paid for Di Maria I would ideally want an attacking player who can score 20 to 25 goals a season. His record says he will not get that many, but that he will create a lot," Scholes told the Independent.
"I hope Di Maria's arrival does not mean that Welbeck leaves. Danny has a lot to offer, not least the raw pace that is lacking in United at times. His problem has always been that he has not scored enough goals.
"I would have liked to see him given a run in the team of 10 to 15 games. It is going to be hard for him to get that now, with so many players ahead of him, but he is certainly capable of 15 to 20 goals a season," he added.
Van Gaal is yet to win his first competitive game for United. The 20-time English champions suffered a defeat against Swansea City in the open league fixture and it was followed by a 1-1 draw against Sunderland.
In addition to this, United suffered a 4-0 humiliating defeat at the hands of MK Dons in the second round of the Capital One Cup. Scholes says the Old Trafford faithful needs to face more difficult days before van Gaal gets his team right.
"Either way, it will take van Gaal time to get this team right. I imagine there will be more difficult days for United fans before he does," Scholes concluded.