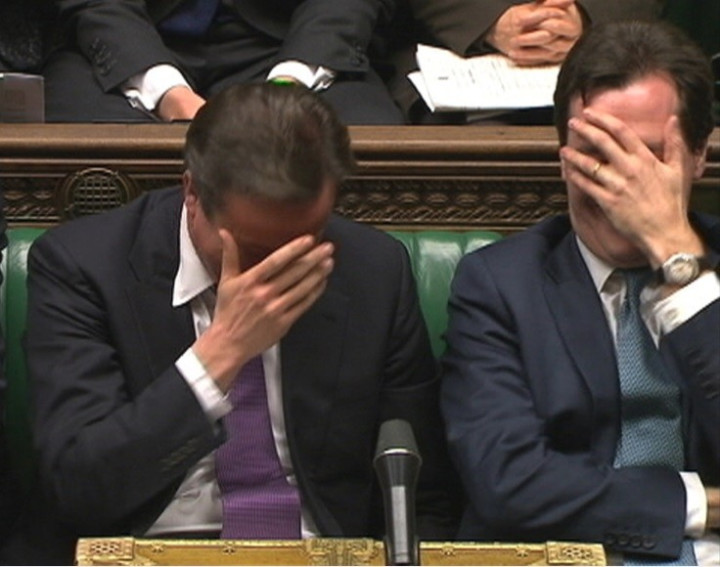 The lawmaker charged with helping overhaul Britain's banking sector has slammed the government for ignoring key elements of the blueprint his committee has drawn up in order to reform the industry.
The Parliamentary Commission on Banking Standards (PCBS) chairman Andrew Tyrie said the board was still not happy with how the government was approaching its blueprint and therefore the banking sector is still exposed to another potential financial crisis.
"The commission is not yet happy. We're watching and we're not going to go away," said Tyrie.
"We don't know which tools might become crucial, but what we do know, and what the Banking Commission concluded, is that reforms and improvements are needed on many fronts, and those fronts are interlocking.
"Taken together they will give us a much better chance of protecting ourselves."
The PCBS was set up last year with a brief to deliver recommendations on banking standards and culture, after Barclays settled with US and UK authorities over its role in the Libor fixing scandal last June.
After taking evidence from independent experts, the banks themselves and other politicians, between September 21, 2012 and March 6, 2013, the PCBS delivered a 500-page report with a series of recommendations.
During that time, it asked more than 9,000 questions and heard 161 hours of evidence from hundreds of witnesses, across 73 sessions.
It also took into account settled and ongoing regulatory and competition investigations.
create new laws to imprison more "reckless" bankers, while also making it easier to claw back bonuses and pensions in order to clean up the industry.
The blueprint included creating a new criminal offence, "reckless misconduct in the management of a bank", which would carry a prison sentence in the most serious cases.
"Taxpayers and customers have lost out. The economy has suffered. The reputation of the financial sector has been gravely damaged. Trust in banking has fallen to a new low," said PCBS chairman Andrew Tyrie.
"Senior bankers who seriously damage their banks or put taxpayers' money at risk can expect to be fined, banned from the industry, or, in the worst cases, go to jail."
In terms of pay, the PCBS recommended that the banking industry adopt a new remuneration code. This would include a new power to cancel all bonuses and pension rights not yet paid, in the event that the banks need to be bailed out by the taxpayer.
It also asks that a new structure be installed, in order to better balance risk and reward with more pay deferred over longer periods of time.
Tyrie said that the PCBS is worried that powers to claw back bankers' bonuses aren't being written into law.