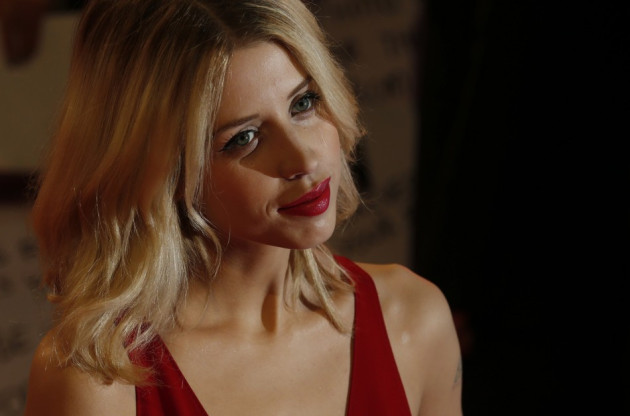 Peaches Geldof could face a criminal investigation due to a tweet that allegedly named two women, who allowed their babies to be abused by the former Lostprophets frontman, Ian Watkins.
The daughter of Boomtown Rats singer Bob Geldof had reportedly posted the names on her official Twitter account, claiming the names had been released by a court in Wales and featured on several websites. He tweet remained visible for several hours before it was finally deleted from her account. 24-year-old Geldof, who has presented TV shows and been a model, has more than 160,000 followers on Twitter.
In accordance with British law, victims of sexual offences are afforded automatic anonymity for life and the publishing of such details that may lead to the identification of the victims, is a criminal offence.
A spokeswoman for the Attorney General's Office told Sky News that it was a "police matter" but added: "We understand that the names of the co-defendants in the Ian Watkins case were posted online but have now been removed. As has been previously reported, the co-defendants were the mothers of the victims."
Detective Chief Inspector Peter Doyle, of South Wales Police, which is investigating the allegations against Watkins, said the force was in "consultation with the Crown Prosecution Service and will take action if appropriate".
There have been several incidences of people breaking the law on Facebook and Twitter, including Sally Bercow, the wife of Commons Speaker John Bercow, who was ordered to pay former Tory peer Lord McAlpine £15,000 in damages for a libellous tweet last year.
Earlier this week, the Attorney General brought the first contempt of court proceedings involving the use of social media, after a man tweeted images allegedly revealing the identity of James Bulger's killer, Jon Venables.
Pleading guilty to eleven counts of sexual offences, including conspiracy to rape an infant, Watkins was given a 14-month suspended prison sentence by a High Court judge while detectives continue their investigation into the Welsh rock singer.
The 36-year-old star from Pontypridd and his two female accomplices will be sentenced on 18 December.