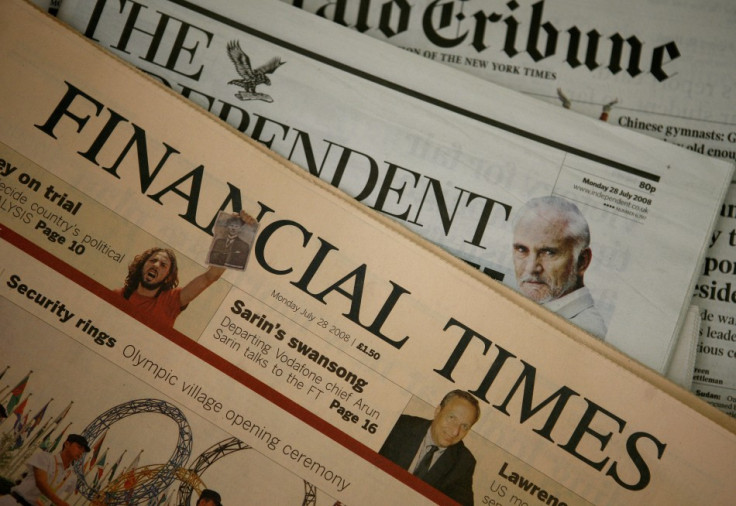 Pearson, the global education and publishing group, has reported a 72 per cent surge in pre-tax profits, according to a report in The Guardian.
The earnings figures for 2011 show the company made £1.15 billion. The profit was driven by considerable increases in e-book sales at Penguin and the Financial Times (FT) Group, both of which are owned by Pearson.
The reported earnings have comfortably beaten the company's own recently forecast target of 85p (up from the original target of 77.5p per share). The reported earnings are 86.5p per share.
The Guardian reported that based on adjusted basis, the group's total operating profits have grown by 10 per cent, to £942 million. A Financial Times report said that on an unadjusted basis, pre-tax profit rose 72 per cent from £670 million to £1.15 billion.
However, the group also pointed out that the underlying force behind increased profits at the FT Group was not advertising. Indeed, they admitted that the latter was "generally weak and volatile with poor visibility".
The total share of advertising in FT's revenue has shrunk from 59 per cent in 2007 to 42 per cent in 2011. On other hand (and in what could be an indication of future trends), Pearson noted that the number of digital subscribers (in the U.S., for The Financial Times) exceeded print subscribers for the first time ever.
As a recognition of that trend, a Wall Street Journal (WSJ) report noted that Pearson had made several acquisitions and disposals aimed at guiding 2012 revenue in to digital and service-oriented streams of businesses. Marjorie Scardino, the Chief Executive Officer, confirmed the company had a war chest of £1 billion to spend in emerging markets, like India, China, Brazil and South Africa.
Shares in Pearson fell 30p or 2.4 per cent to £12.21 in early London trading.