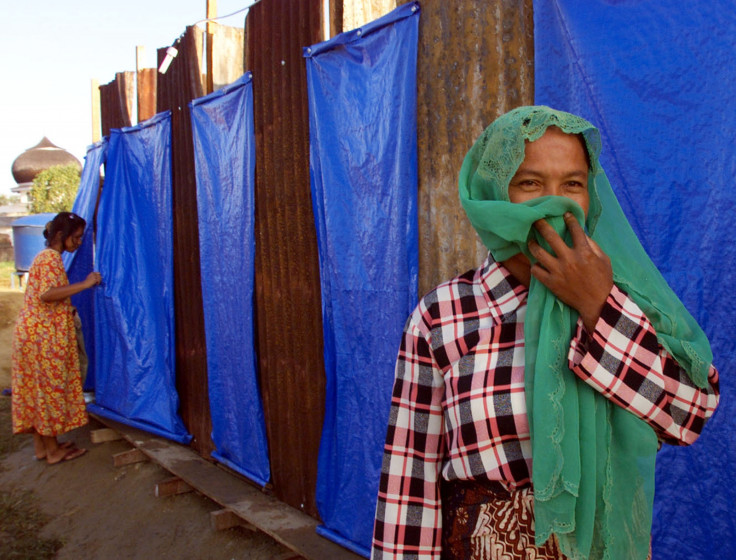 Urinals that convert pee in to power – or 'pee-power' – are being trialled in the hope of introducing them to refugee camps.
The prototype urinal converts urine into power by through microbial fuel cells, which can then generate electricity. The technology has previously been shown to generate enough electricity to power a mobile phone.
It is the brainchild of Professor Loannis Leropoulos, director of the Bristol BioEnergy Centre located in the Bristol Robotics Laboratory at UWE Bristol.
The microbial fuel cell is an energy converter that can turn organic matter directly into electricity through the metabolism of live microorganisms. The electricity is the by-product of the microbes' natural life cycle. In essence, it eats the urine, making it "as green as it gets".
While the electricity output from the fuel cells is relatively small, its potential is huge.
The pee-power urinal is the result of a partnership between Oxfam and UWE Bristol and it is hoped the technology can be used to light cubicles in refugee camps, which can often be dark and dangerous places – for women in particular.
Women and girls living in refugee camps are at risk of harassment and attacks when they use unlit communal toilets at night.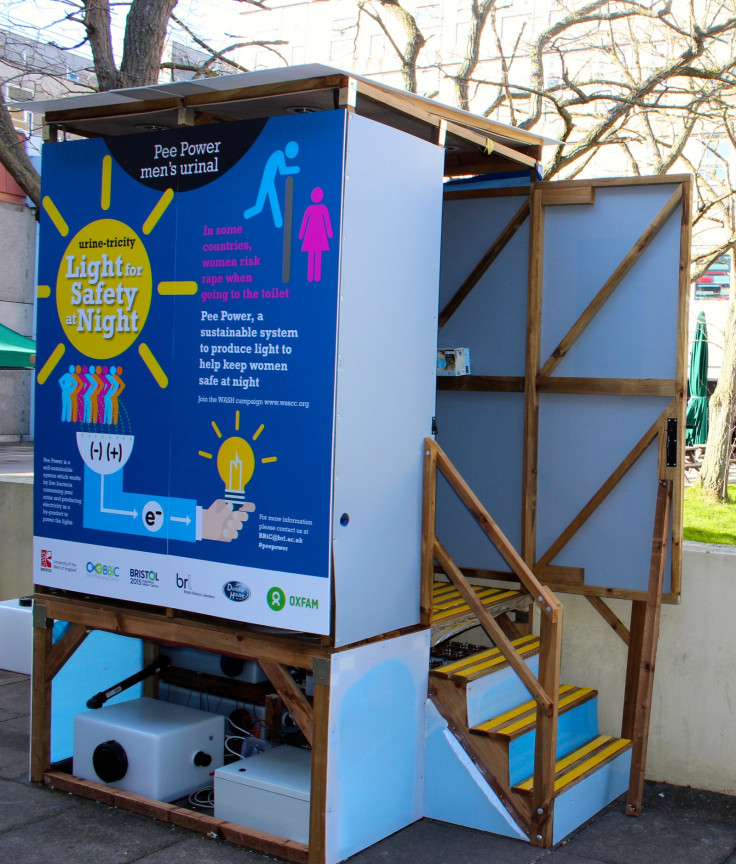 Andy Bastable, head of water and sanitation at Oxfam, said, "Oxfam is an expert at providing sanitation in disaster zones, and it is always a challenge to light inaccessible areas far from a power supply. This technology is a huge step forward. Living in a refugee camp is hard enough without the added threat of being assaulted in dark places at night. The potential of this invention is huge."
The urinal, set up on the University campus, resembles toilets used by refugees in camps set up by Oxfam. The technology is placed beneath the urinal.
Ieropoulos said: "This exciting project with Oxfam could have a huge impact in refugee camps. The microbial fuel cells work by employing live microbes which feed on urine (fuel) for their own growth and maintenance.
"The MFC is, in effect, a system which taps a portion of that biochemical energy used for microbial growth, and converts that directly into electricity - what we are calling urine-tricity or pee power. This technology is about as green as it gets, as we do not need to utilise fossil fuels and we are effectively using a waste product that will be in plentiful supply.
"One microbial fuel cell costs about £1 to make, and we think that a small unit like the demo we have mocked up for this experiment could cost as little as £600 to set up, which is a significant bonus as this technology is, in theory, everlasting."