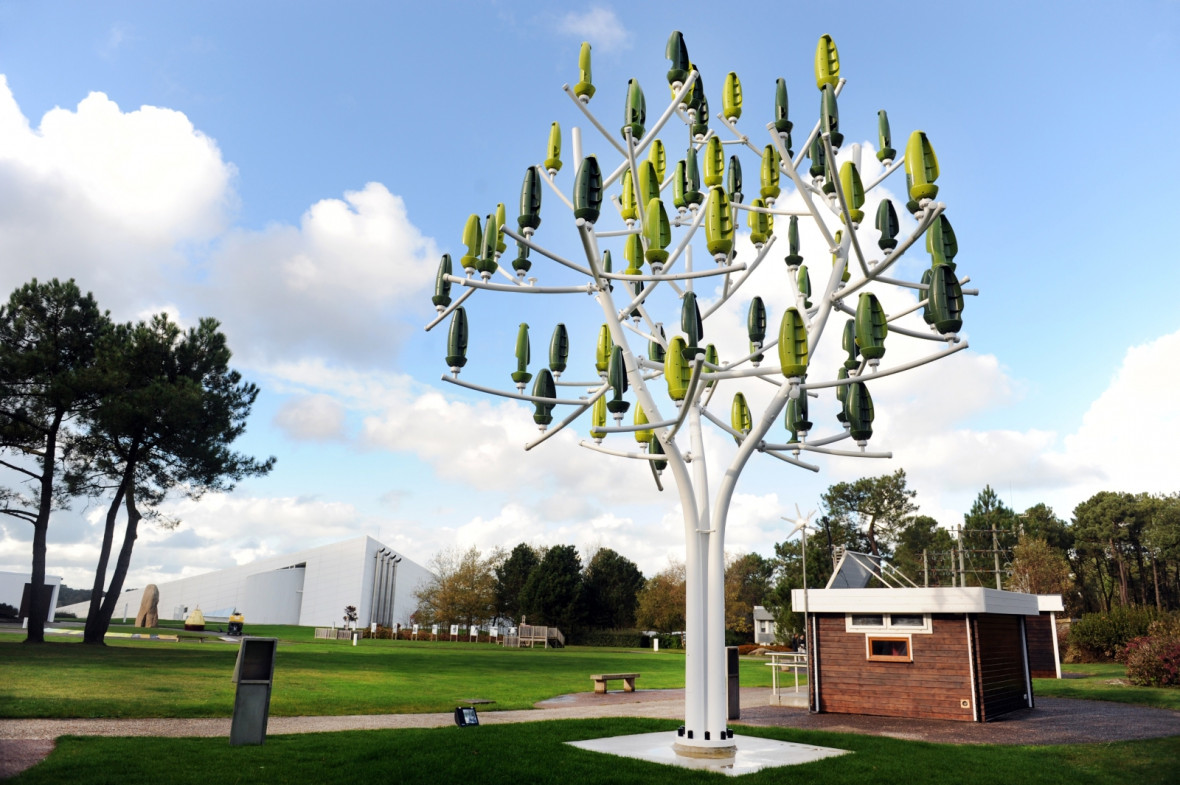 An artificial 'wind tree' has been created to generate electricity from even the slightest flow of air.
Jérôme Michaud-Larivière, founder of the Paris-based start-up NewWind, has created Tree Wind and plans to market the invention next year.
The eight-metre high (25ft) tree consists of a steel trunk, from which extend branches holding 100 plastic 'leaves', AFP reports. "The idea came to me in a square where I saw the leaves tremble when there was not a breath of air."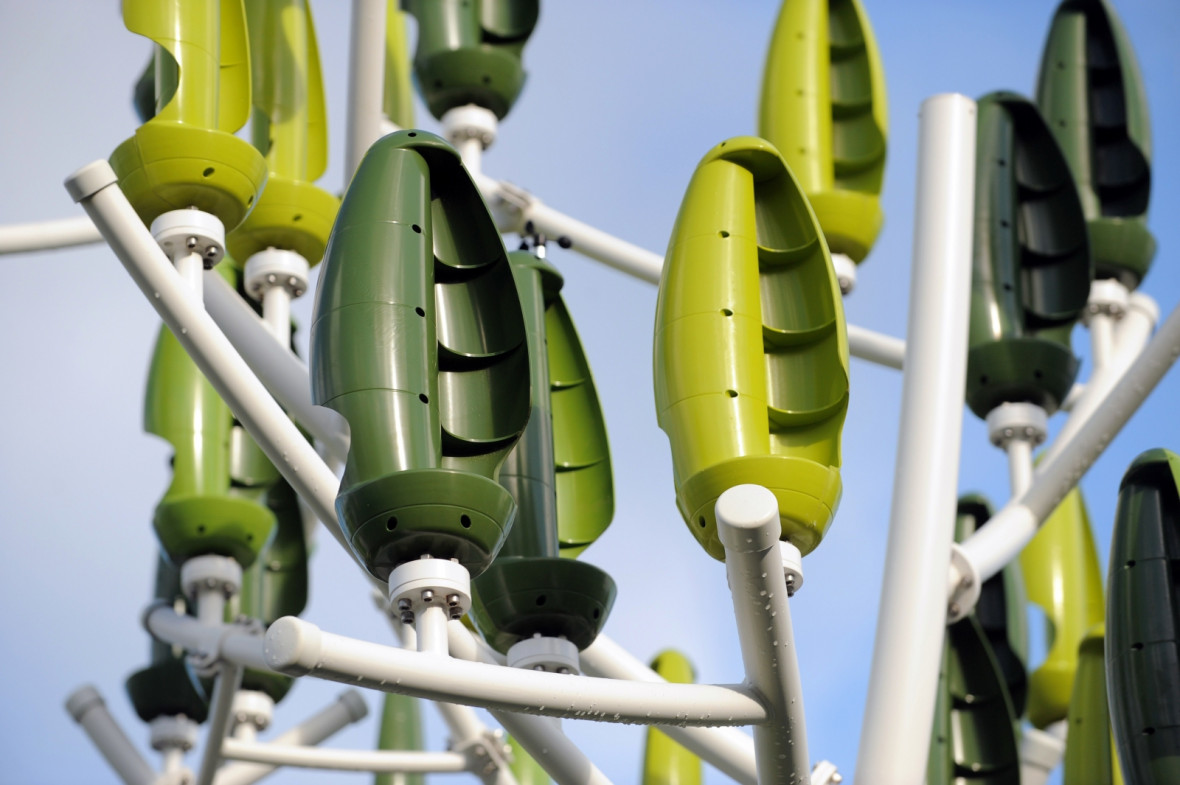 Michaud-Lariviere said he realised that energy had to come from somewhere, and that it must be able to be transferred into watts.
The prototype has been "planted" at the telecom City Pleumeur-Bodou. As well as being aesthetically attractive, the wind tree is completely silent as the leaves turn in the wind.
In an interview with Microsoft earlier this year, Michaud-Larivière explained the leaves act as mini wind turbines.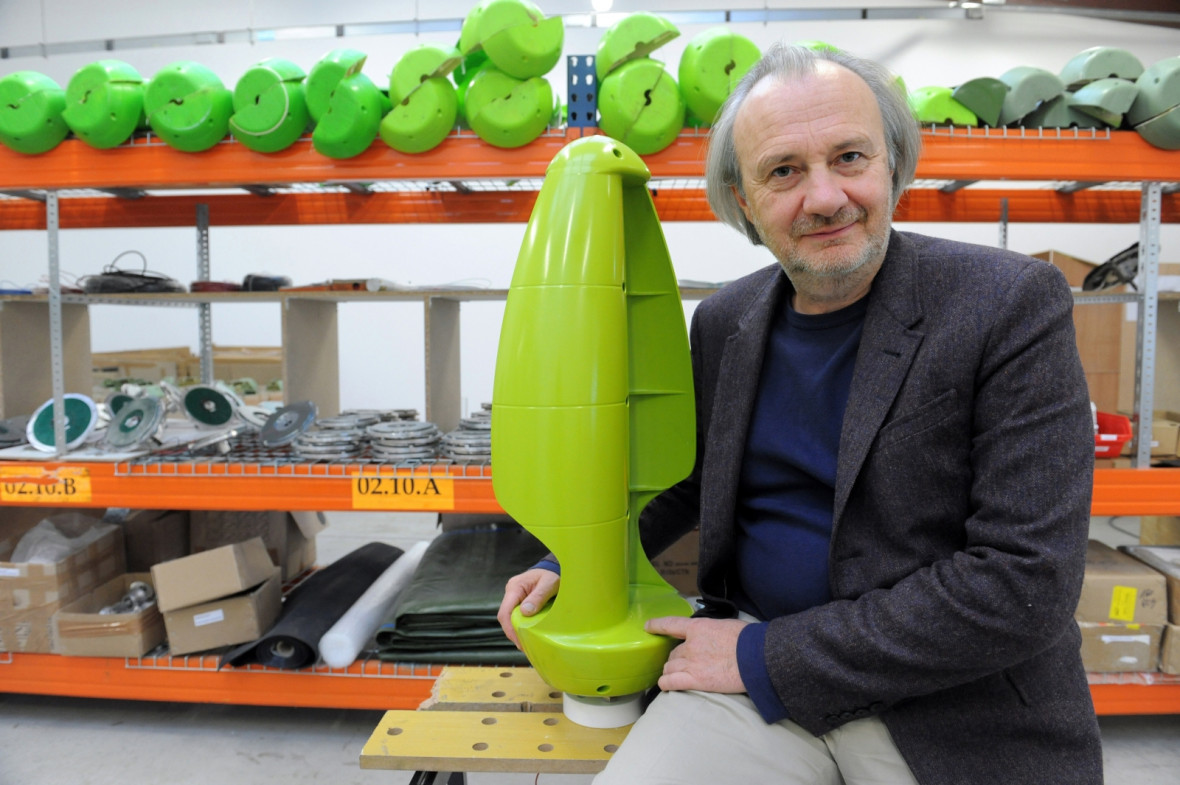 "Our micro-generators ensure production virtually throughout the year with a production threshold lowered to winds of less than 2m/s (5.5mph)." He said the wind tree can function around 320 days of the year – almost double traditional machines.
He said he first wanted to break into the green energy market after realising our relationship to the production of energy had changed.
"On a windless day I watched the leaves driven by an invisible force that moved by indeed the slightest air simmer. I wondered how many watts it could do. And if we collected the energy of the earthquake on the basis of the phenomenon? Multiplied by as many sheets as a tree has, what power would give? The Wind Tree was born."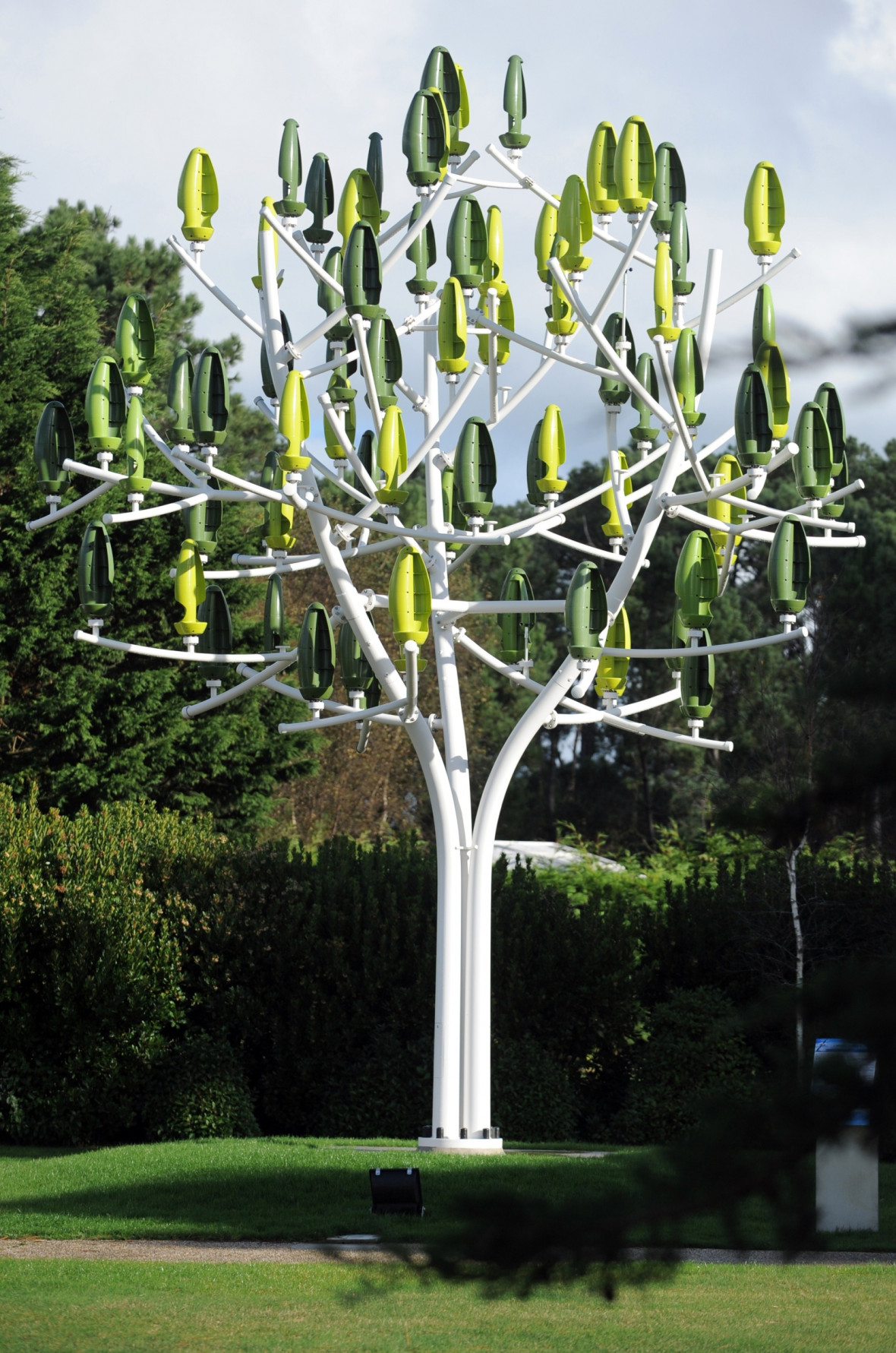 The wind tree costs about £23,000 per unity. Michaud-Larivière says the tree is profitable after two years with winds of 3.5m/s.
He said that although more electricity can be generated by wind turbines standing at over 50m, the wind tree rectifies problems people have with attractiveness and location: "[Yes] there is more constant winds 50 meters but it gives monstrous machines."
Looking at the future of Tree Wind, he said individuals wishing to access the technology do not have to buy a full tree: "We can put them in situations other than the tree, for example, on roofs, " he said.