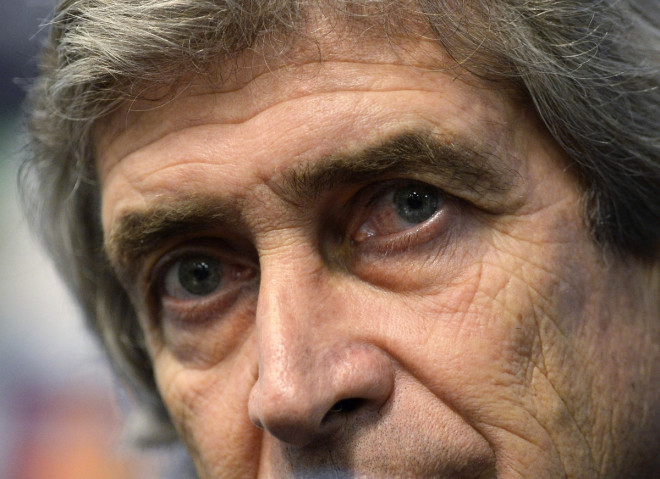 Manchester City boss Manuel Pellegrini has revealed that the club are not keen on signing Barcelona star Lionel Messi, even though recent reports in Spain claimed the Capital One Cup champions are preparing a record-breaking €200m bid for the Argentinian.
Messi is currently in negotiations with Barcelona regarding a contract renewal that may see him earning around €20m per season. However, Spanish newspaper El Confidencial insisted earlier this week that he is not at all happy with the Catalan side and City are considering breaking the bank to secure his services.
Neverthelees, asked about these reports in a press conference, Pelegrini was quoted by Mundo Deportivo as saying: "Those are just rumours. It is impossible".
City face Wigan on Sunday before travelling to the Nou Camp to face Barcelona in the second leg of the Champions League last 16, following their 2-0 defeat at the Etihad Stadium.
"We are just thinking about the game against Wigan. We know it is a tough game, and it will not be an easy game. They are playing very well, and have won their last four games. When we finish the game on Sunday we will start thinking about Barcelona," Pellegrini said
Last season Wigan beat City in the FA Cup final, becaming the first club to win the tournament and suffer relegation in the same season.
"I think it is a different team today and it is difficult," the Chilean said.
Pellegrini confirmed that Stevan Jovetic and defender Matija Nastasic are still out of action, while Sergio Aguero may play as a starter as he did last weekend in the Capital One Cup final against Sunderland.
"It was very useful for Sergio to play the 55 minutes with his national team [in midweek] and he also played the same amount of minutes in the final, so every game he will improve," the former Malaga manager said.
"It is very good for the squad at this stage of the season to have a chance to win all competitions, but it is not a target we are under pressure to achieve.
"It is very important for me to always work under pressure, but we are not thinking that we are going to win all the domestic titles or international titles, we are just trying to win every match. The only pressure we have is to win on Sunday."