The People's Operator (TPO) is a new mobile phone network which plans to give away 25 percent of its profits to charity, while allowing customers to give an extra 10 percent to a charity of their choice if they want to.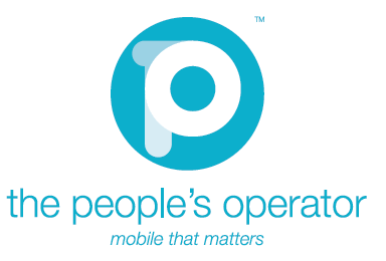 TPO launched this morning and like dozens of other mobile networks known as mobile virtual network operators (MVNOs), it won't have its own physical network infrastructure, but will 'piggyback' on one of the four main UK networks, in this case using the UK's largest network, EE.
The TPO network went live in the UK this morning and customers can sign-up for a pay-as-you-go SIM card through The People's Operator website.
Pay monthly deals and handsets will be available on the new network from "early 2013" and the company has also confirmed plans to roll out 4G "as soon as it is available."
The unique aspect of the network means mobile phone users can continue to use their phones as normal, but also know they are giving money to charities around the UK, without it costing them anything extra.
The money raised will go to The People's Operator Foundation, an independent group which will divide up the proceeds between charities, community groups and other good causes around the UK.
If customers do want to give an extra 10 percent of their monthly of their call, text and data spend to a specific charity or commuity organisation, they can direct TPO to do so. Also, any organisation which signs up a customer to TPO can receive 10 percent of that person's call, text and data spend.
TPO is owned entirely by the three co-founders - Andrew Rosenfeld, Tom Gutteridge and Mark Epstein.
Very Different
Rosenfeld, a former chair of the NSPCC's Full Stop campaign, announced the new mobile operator this morning in London, calling it "very different from anything you have ever seen before."
"The People's Operator represents a fundamental shift in the way commercial utilities support communities and causes. The more profit that is generated, the more we can pass on to deserving parts of society."
Current pay-as-you-go prices on TPO compare well with other major operators in the market with text messages costing 7.5p each and calls costing 12.5p per minute. TPO is also hoping to quickly increase it's customer base by offering free calls and texts between TPO customers.
TPO says it will be "even more competitive" when it announces its contracts next year, adding that it will be offering a wide range of mobile phones across a broad spectrum of prices.
Ester Rantzen, founder of Childline, spoke at the launch this morning, saying that due to the Jimmy Saville revelations in recent weeks, calls to Childline have shot up, and each call costs the charity £12.
She added that the scheme TPO is setting up was a "stroke of genius."
"You pray someone will invent a painless way of giving. People who like to give, but feel they cannot afford it, can now do so. It was a stroke of genius harnessing the loyalty people have for their mobile phone for the good of charity."