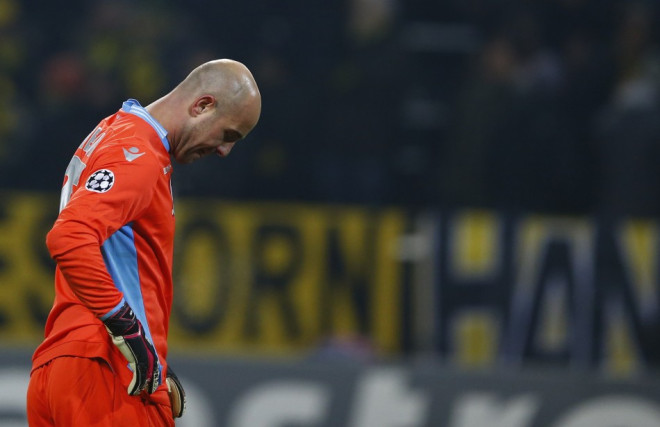 Pepe Reina has revealed that he is unlikely to extend his association with Liverpool beyond the summer.
The Spanish goalkeeper is currently on loan at Napoli after he was unceremoniously packed out of Anfield last summer as the Reds manager brought in Simon Mignolet from Sunderland to replace him.
Reina has been in great form for the Serie A club and is unlikely to make the starting spot on a regular basis at Merseyside, with the Belgian being in fine form thus far in between the posts.
Liverpool are currently fourth in the league and Mignolet has been central to their successes thus far this season. His penalty save against Stoke City on the opening day of the season gave the Reds a headstart, something which may prove the difference when the season reaches the business end.
However, Reina's experience may prove decisive if Liverpool do make the Champions League, something which the Reds management may consider come the end of the campaign.
"I'm very happy here [Napoli] and my family's happy too. I'll be here right to the end, but not even I know what will happen after. I'm here now, but I've got to return to Liverpool, although it's unlikely I'll stay there. [Rafael] Benitez was the most important figure in me arriving here. He convinced me to join this ambitious project at a great club," Reina said.
"Obviously I also wanted to get to know a different league, while it was Liverpool who took the first step by not wanting me anymore because they were placing their faith in a younger goalkeeper," he added.
Liverpool crashed out of the FA Cup to Arsenal at the Emirates as the Reds succumbed to the Gunners' counter attack, conceding two goals in the process.
However, the Reds managed to pull one back from the spot and were left fuming when referee Howard Webb refused to gift another spot kick when Alex Oxlade-Chamberlain tumbled into Luis Suarez in the box.