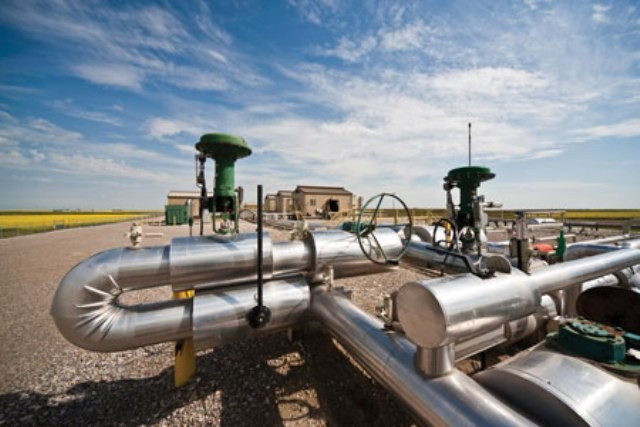 In a bid to provide for the increasing energy requirement in line with the economic expansion in the country, PetroChina has agreed to enter into a joint venture deal with Canadian energy company Encana to operate a natural gas project in Alberta.
As per the joint venture agreement with state-owned PetroChina's subsidiary, Phoenix Duvernay Gas, the subsidiary would buy a 49.9 percent stake in the project for $2.2bn (€1.68bn, £1.36bn). Subsequently, the joint venture will invest about $4.1bn in the project over the next four years in new drilling, completion and processing facilities.
The 445,000-acre Duvernay play has five producing wells and two rigs actively drilling additional wells. Encana plans to more than double the planned pace of development in the facility beginning early in 2013, the company said in a statement.
The Duvernay formation contains 443 trillion cubic feet of total gas, 11.3 billion barrels of natural gas liquids and 61.7 billion barrels of oil, according to a study by the Alberta Energy Resources Conservation Board and Alberta Geological Survey.
"The Duvernay project will combine Phoenix's integrated upstream and downstream capabilities and financial resources with Encana's proven resource play hub expertise. This joint venture will build a foundation for the successful development of the Duvernay play and help to diversify our business portfolio," said Zhiming Li, Phoenix's president and CEO.
The world's second biggest economy's energy demand has gone up significantly over the past few years as the economy has witnessed continued growth. In order to compensate the growing energy needs, the country has been pushing overseas acquisitions by domestic companies.
China's biggest oil and gas producer, PetroChina, had earlier said it would buy BHP's stake in the Browse Liquified Natural Gas (LNG) project in Australia for about $1.63bn. This combined with the Encana deal more than doubles PetroChina's spending on overseas assets in 2012.
PetroChina is looking to source half its oil and gas output from overseas by the end of the decade by investing at least $60bn.
Meanwhile, China-based CNOOC received approval from Canadian authorities earlier in December to take over oil firm Nexen.