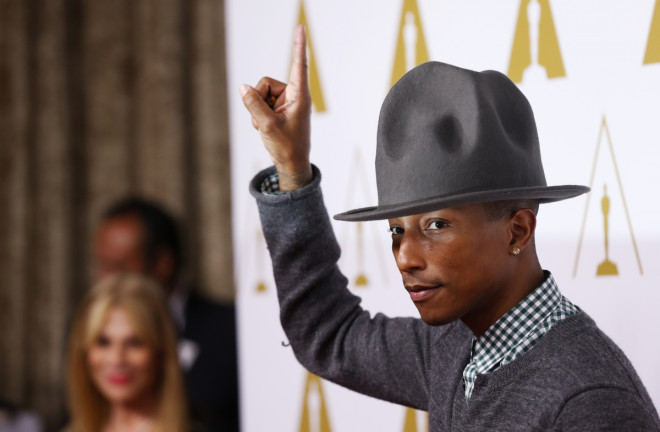 When Pharrell Williams arrived at the 2014 Grammys wearing a huge brown fedora, the quirky accessory quickly became an internet sensation and took on a life of its own.
The now notorious Vivienne Westwood hat stole the spotlight at the ceremony and even spurned a parody twitter account called Pharrell's hat.
But after the hard-to-miss hat made an appearance at this year's Brit Awards and the National Basketball Association All-Star game it looks like Williams is finally tired of being outshined.
The singer and producer who teamed up with Daft Punk for dancefloor hit, Get Lucky, took to twitter to announce he was auctioning off the impressive headgear on Ebay to raise money for charity.
Proceeds from the sale will be donated to the From One hand To Another foundation, his non-profit organisation which helps at-risk youths.
"I'm giving up the Buffalo hat I wore to the GRAMMYs to help underserved kids get the educational tools they need," William said in a statement.
"Our organisation, From One Hand to Another, is committed to bringing kids experiences that ignite their passions, challenge their minds and prepare them for success."
Fans keen to get their hands on the priceless memorabilia have until the 2nd March, when the auction closes to place their bid.
Pharrell's hat went on sale on 20 February at 8pm EST and within hours the bidding had climbed to $10,500.