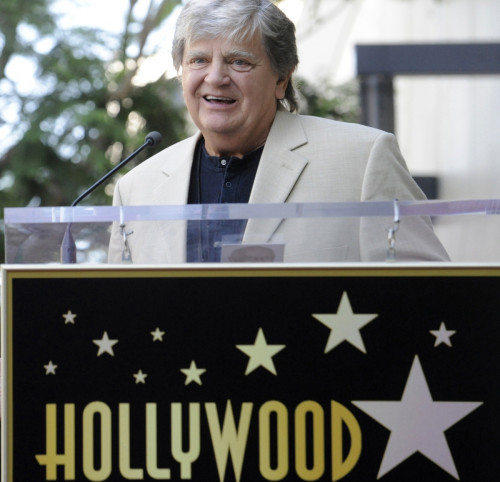 Singer Phil Everly, who with older brother Don forged a unique blend of country and rock music, which influenced artists from Bob Dylan to Green Day, has died aged 74.
Rolling Stone magazine described the Everly Brothers as "the most important vocal duo in rock" and Phil attributed their uniquely melodic sound to the fact they were brothers.
Paul McCartney said hearing them sing All I Have to Do is Dream in 1958 inspired them to try and play it and Paul Simon, of Simon and Garfunkel, said: "Bye Bye Love was the first song that really killed me."
Phil was born in Chicago on 19 January 1939, the son of Country singers Margaret and Ike Everly, and he and his brother Don sang with their parents on local radio. In the 1950s they moved to Nashville to record their own songs and took a Felice and Boudleaux Bryant song, Bye Bye Love, to number 2 in the US charts.
The brothers wrote and sang together throughout the following decades and had 35 top 100 songs, more than any other duo. In 1973 they split acrimoniously mid-gig, but were reconciled ten years later and went on to score further hits including Born Yesterday in 1986. That same year they were inducted into the Rock 'n' Roll Hall of Fame.
Speaking that same year Don attributed their success to the fact they had never followed trends:
"We did what we liked and followed our instincts. Rock 'n' roll did survive, and we were right about that. Country did survive, and we were right about that. You can mix the two, but people said we couldn't."
Bob Dylan said of the duo: "We owe these guys everything. They started it all."
Phil had smoked heavily throughout his life and contracted chronic obstructive pulmonary disease. He died in a California hospital leaving a wife, Patti, and two sons, Jason and Chris.
Watch the Everly Brothers sing their classic Wake Up Little Susie, on YouTube, below: