Philippine government's anti-gay policies fuelling HIV epidemic, says human rights group
Human Rights Watch urges President Rodrigo Duterte to ease access to condoms and HIV testing facilities.
Policies like restricting gay men from using condoms while having sex are causing an HIV epidemic in the Philippines, Human Rights Watch said in a report released on Thursday, 8 December.
According to official statistics, there has been a tenfold rise in the prevalence of the sexually transmitted virus in the country, the 46-page report, titled "Fuelling the Philippines' HIV Epidemic: Government Barriers to Condom Use by Men Who Have Sex With Men" notes.
The group said that among all Asia-Pacific nations, the Philippines is facing one of the fastest-growing HIV epidemics. It blamed the national and local governments for failing to address the growing HIV prevalence among gay men, which emerged as the biggest source of the spread of the deadly virus in the recent past.
The report states that although President Rodrigo Duterte's predecessors took adequate measures in the 1990s to prevent HIV spread in the country, they focused only on commercial sex workers and completely ignored same sex relations. The government even ignored data from the Department of Health that indicated that 81% of the 35,000 recorded HIV cases in the country between 1984 and June 2016 have been among men who have sex with men. The first HIV case was recorded in the country in 1984.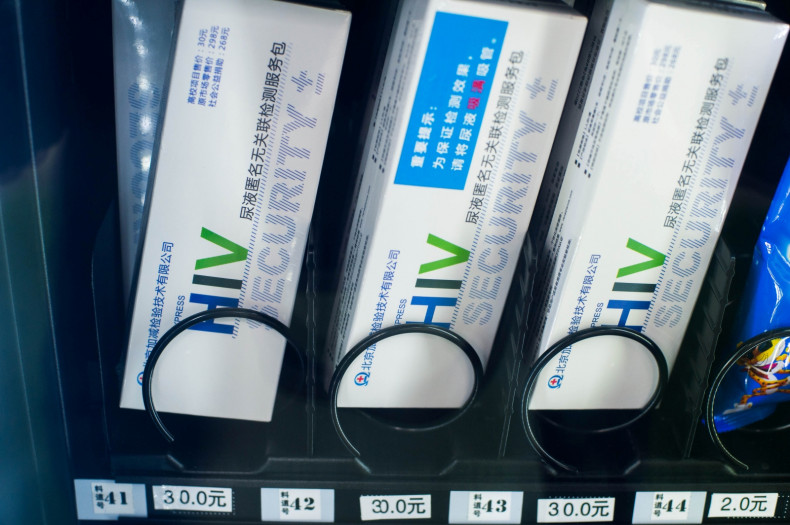 "President Duterte has inherited a legacy of failed or counterproductive policies of previous administrations that are contributing to the alarming increase in HIV infections among men who have sex with men," Carlos H Conde, a Philippines researcher, said in a statement released by the human rights group.
"Reducing HIV transmission isn't rocket science. But it does require the Duterte government to implement an HIV prevention programme and remove obstacles to condom and HIV testing access so that young Filipinos – particularly men who have sex with men – can protect themselves from an otherwise preventable illness," the researcher added.
According to health department data for 2015, at least 11 cities in the Philippines have recorded HIV prevalence rates of more than 5% among gay men, with the second largest city, Cebu City, recording a 15% prevalence rate.
The overall prevalence rate for the Asia-Pacific region is 0.2% and for Sub-Saharan Africa, it is 4.7%, which are way lower than the prevalence rates recorded in the Philippines, the report notes, adding that the dismal scenario was a result of "longstanding resistance of the Roman Catholic Church to sexual health education and condom use".