World Aids Day has been held on 1 December every year since 1988. It is dedicated to raising awareness of the disease caused by the spread of HIV. Since it was launched, a tremendous amount of progress has been made in reducing the stigma still faced by many, and the number of people dying from Aids-related illnesses since the first cases were reported.
The theme of this year's event is Hands up for HIV Prevention. The campaign looks at ways to improve prevention strategies, identifying key areas among specific groups of people who are vulnerable to transmission – adolescent girls and young women in particular.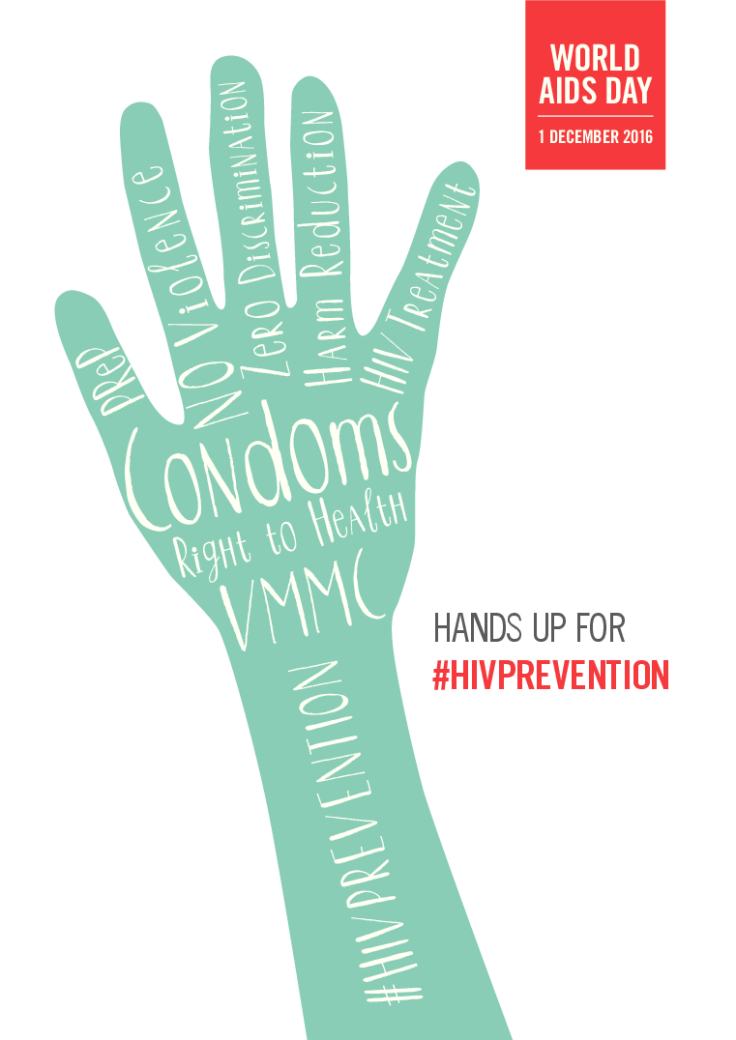 Get on the Fast-Track
In a statement ahead of World Aids Day 2016, Michel Sidibé, executive director of UNAIDS, said the world has committed to end the ongoing epidemic by 2030 and countries are increasingly working to stop transmission between mother and baby.
In November, UNAIDS released a report showing 18.2 million people are now on antiretroviral therapy. However, it found women aged between 15 and 24 were at great risk. For this reason, they called for a "life-cycle" approach, so prevention targets every stage of a person's life.
The report showed more and more countries were getting on the Fast-Track – an initiative launched in 2014 that sets out plans to bring the Aids epidemic to an end by 2030. The latest report found that in the six months to June 2016, an additional million people had gained access to anti-retroviral treatment.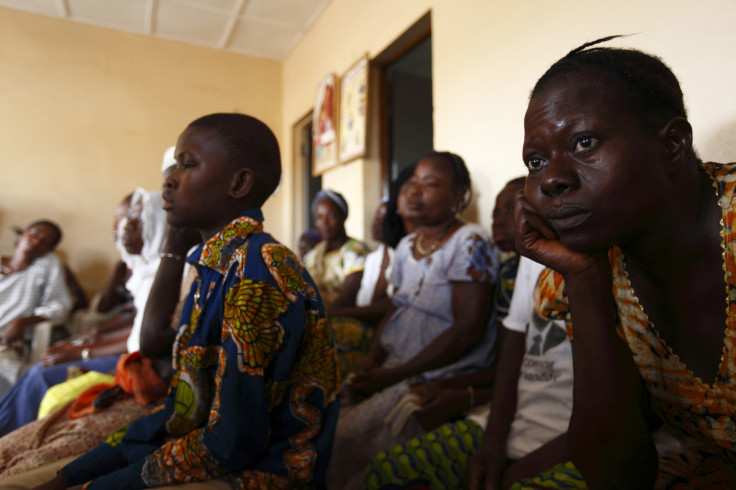 "We are winning against the Aids epidemic, but we are not seeing progress everywhere," Sidibé said. "The number of new HIV infections is not declining among adults, with young women particularly at risk of becoming infected with HIV."
"We know that for girls in sub-Saharan Africa, the transition to adulthood is a particularly dangerous time. Young women are facing a triple threat: a high risk of HIV infection, low rates of HIV testing and poor adherence to HIV treatment."
The risk of co-infection
He said co-infections such as TB, cervical cancer and hepatitis C mean the target of having fewer than 500,000 Aids-related deaths by 2020 "out of reach". Indeed, women living with HIV are up to five times more likely to develop cervical cancer, while TB caused around a third of Aids-related deaths last year.
Sidibé said the life cycle approach UNAIDS is working towards will mean identifying the risks and challenges facing all people at all stages – making prevention and treatment strategies clearer as a result.
"The success we have achieved so far gives us hope for the future, but as we look ahead we must remember not to be complacent," he said. "We cannot stop now. This is the time to move forward together to ensure that all children start their lives free from HIV, that young people and adults grow up and stay free from HIV and that treatment becomes more accessible so that everyone stays Aids-free."
Facts about Aids in 2016
Since the start of the epidemic, 78 million people have been diagnosed with HIV
An estimated 35 million people have died from Aids-related illnesses since it began
1.1 million people died from Aids-related illnesses last year. 40 000 of these were children
By June 2016, 18.2 million people had access to antiretroviral therapy
Western and central Africa are current of concern areas – they account for 18% of people living with HIV. Lack of treatment access means the area also accounts for 30% of all Aids-related deaths globally
Adult men are far less likely to know their HIV status and treatment access than women
Antiretroviral therapy has increased lifespans – in high income countries 31% of people living with HIV are now over the age of 50
By the end of 2015, 36.7 million people were living with HIV. 2.1 million were diagnosed that year.