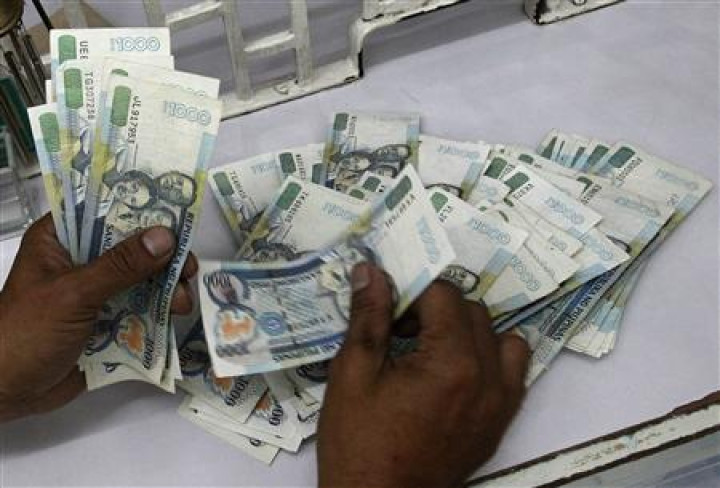 Philippines growth rate resumed the downward trend in the third quarter of 2014 after it surprisingly moved higher in the second quarter, as the Southeast Asian country's farm output fell and services sector slowed sharply.
Philippines currency, which has recently hit a 4-year low against the dollar, traded down following GDP data, even as its regional peers strengthened with the greenback remaining weak generally.
Philippines' year-on-year GDP growth came at 5.3% in the September quarter, its weakest since the fourth quarter of 2011 when it registered a growth of 4%.
The rate of growth has been slowing since the second quarter of 2013 when it recorded a growth of 7.9%. In the April-June quarter this year, the country made a rebound with a 6.4% rate but Thursday's numbers have disappointed markets.
The industry sector grew 7.6% down from previous quarter's 7.8% while the services sector growth slowed to 5.4% from 6.0%. Agriculture output at the same time, shrunk by 2.7%, reversing from a 3.6% growth in the previous quarter.
Philippine's peso weakened 0.1% against the dollar to 44.96 while the main share index dropped 0.8%, according to a Reuters report.
Economic planning Secretary Arsenio Balisacan said in a media briefing after the DP data that it would be a "big challenge" to hit the low end of the 2014 growth target of 6.5-7.5%.
Rate View
At the same time, the weak data has also underpinned the view that the central bank will prefer to keep rates for a longer period, in effect, improving the outlook for local corporates and thereby for inflows to the capital markets.
Philippines has increased the main policy rate 50 basis points so far this year to 4% citing inflationary pressures. It left the rates on hold in the 23 October meeting, saying the inflation rate is expected to be within-target in the near-term.
Analysts say that expectations of longer accommodative stance by the authorities after Thursday's GDP data should prevent sharper losses in peso and Philippines equities.