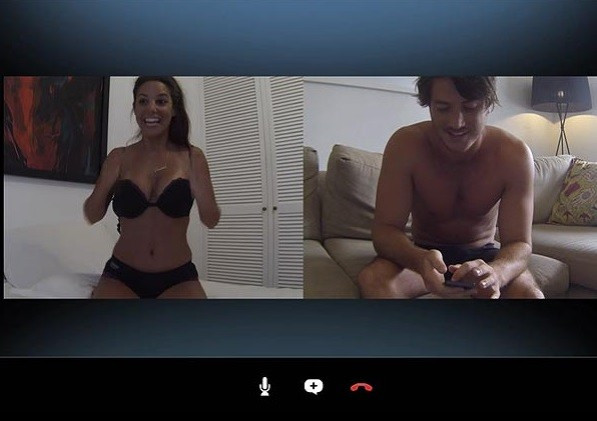 Whether its X-rated pillow talk or stripping off on Skype, most long-distance couples go through great efforts to maintain the passion on lonely nights.
But with the help of Durex's new technology, horny partners can now 'touch each other over the internet'.
The condom giant has unveiled a sexy wearable technology called 'Fundawear', a line of vibrating lingerie that can be activated using a smartphone app.
It means that each partner can make sure they still hit the spot, while being miles away, by simply dragging their finger over a diagram of their significant other's intimate parts.
The harder and faster they move their finger - the more intense the sensation.
Using their phones, couples can remotely control how, where and when vibrations occur in their partners' Fundawear.
Speaking about the innovative underwear, Ben Moir, technical director of the project, said: "After the laughter had stopped, we knew it was going to be an awesome project.
"People will want this."
It is not clear when the product, described by the company as 'the future of foreplay', will go on sale.
Durex's Fundawear Facebook page says it is still looking for volunteers to get involved in the testing stage.