While most people in the northern hemisphere were indoors, bundled up against the cold, a few brave (or foolhardy) souls were celebrating the festive season by diving into frozen lakes or paddling in frigid oceans.
More than 1,000 winter swimmers, many in fancy dress, took part in the annual Loony Dook Swim in the River Forth in South Queensferry, Scotland, where the air temperature hovered around zero degrees Celsius.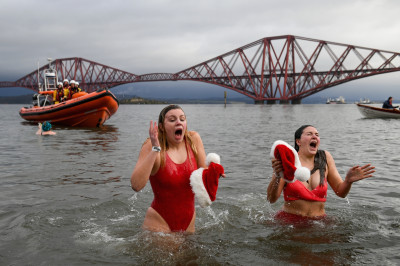 Across the Atlantic, much of the US is experiencing record low temperatures, but that didn't stop the annual Polar Bear Club swims in cities such as Boston and New York. In Harrisburg, Pennsylvania, organisers said they had to use chain saws to break through the ice on what was one of the coldest plunges on record. The temperature of the water at Coney Island in New York was less than 3 degrees Celsius (37F), but that was warmer than the air temperature (minus 8 C).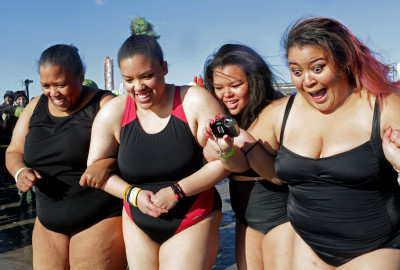 IBTimes UK presents a gallery of winter swimmers taking the plunge around the world.