The tragedy that was the on-field collapse of Bolton Wanderers midfielder Fabrice Muamba, in a recent FA Cup quarter-final against Tottenham on 17 March, has been followed by an even worse incident.
Piermario Morosini, a 25 year old Italian midfielder who played for Lega Serie B (the Italian second division) side Livorno, has died of a cardiac arrest he suffered while playing a league game for his club against Pescara.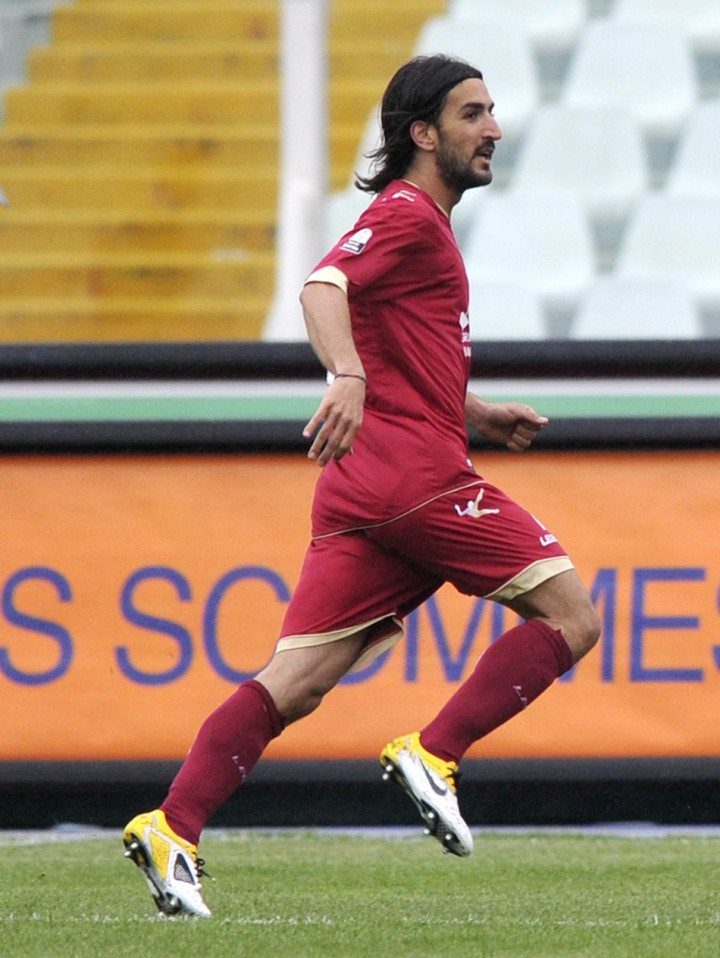 Morosini, who was on loan from Serie A club Udinese, suffered the arrest in the 31<sup>st minute of the away game; his collapse was initially missed by the referee, whose attention was then drawn by the assistant referee on the byline.
According to a Daily Mail report, officials spent several minutes desperately trying to revive the player; they massaged his heart and used a defibrillator but had no success. A BBC report states the player was then shifted, via ambulance, to Pescara's Santo Spirito Hospital.
The match was abandoned at that time. Unfortunately, Morosini was declared dead on arrival at the hospital. The tragedy was later confirmed on the Serie B Web site, in the following statement:
"The whole family of the League Championship, the President Andrea Abodi, directors, employees and members of society receive the tragic news of the upset and dramatic disappearance of Piermario Morosini. A shocking moment, a pitch of one of our stage, has taken away a boy in our community, already hit by a fate familiar sad and unfortunate. (He was) a boy who spoke with commitment, dedication and acknowledged the correctness of his football passion and his profession. (His loss) is an immense pain that affects us all. (We convey) to his family, teammates and all who knew Piermario the most heartfelt condolences of the League Serie B."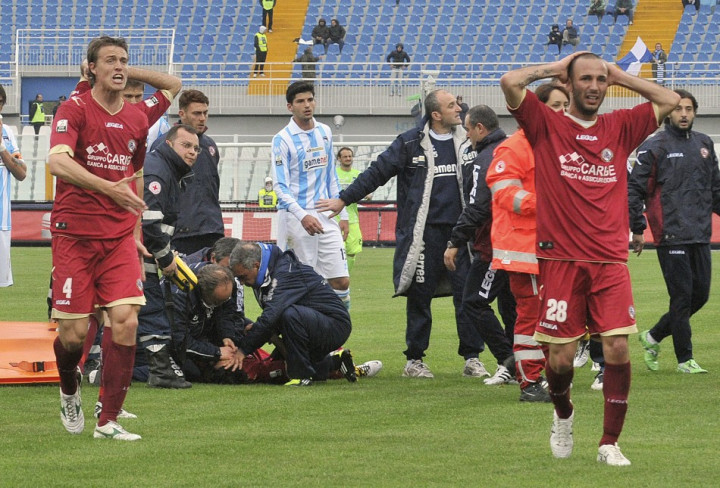 Morosini was a youth player with Atalanta before transferring to Udinese in 2005. He was then loaned to Bologna for the 2006 season to gain match experience. Unfortunately for the player, he was not a big success at Bologna and in 2007 he moved to Vicenza, for whom he made 66 appearances over two years. He also represented Reggina and Padova in his well-travelled but ultimately short career. He progressed through the youth ranks of the Italian national team as well, playing at every level from the Under-17s to the Under-21s, from 2001 to 2009.
The weekend's league games in Italy - both in the Serie B and Serie A - have been called off as a mark of respect to the young player.
"He was such a very unfortunate person. A few years ago, he lost his parents and his brother in such a short space of time. I got to know him when I was at Udinese and there are no words to describe such a chilling feeling. It is absurd - he was just 25 years old," cried Roberto Baronio, a former team-mate of Morosini's from Udinese, quoted in the Telegraph as speaking to Italy's Sky Sport 24.
Finally, Udinese owner Giampaolo Pozzo confessed himself as being shocked and saddened by the news and also admitted he could not have asked his players to take to the field for their game against Inter Milan under the conditions.
"It is one of the saddest days in my career in football. I cannot remember a tragedy like this in my 26 years in the game. He was at Udine from 2005, so he was here for six years. I remember him as he was a very serious lad, very professional... This news has hit us hard. The team, when they heard the news, they refused to play today - they said they could not play. Ten minutes later, we got the announcement from the FIGC to call off all games. Credit goes to the association for taking this decision so quickly - otherwise we would have taken that decision [not to play], accepting the consequences. There was no way we could have played today after this," Pozzo said, speaking at a press conference in Italy, according to the Telegraph.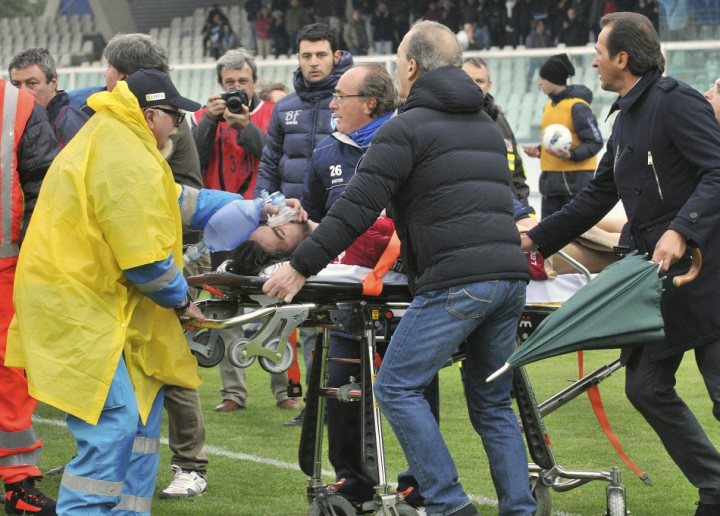 Morosini's death is a chilling reminder of the incredible physical and mental stress that footballers put themselves, their minds and their bodies through, week-in and week-out. The incident, close on the heels of the collapse of Muamba, has elicited widespread support and empathy from the footballing world, with leagues across Europe observing moments of silence in Morosini's honour.