Piers Morgan and former England rugby international Brian Moore have rowed over the former Daily Mirror editor's campaign to have Alastair Cook sacked as England cricket captain.
The pair's heated argument started on Twitter but spilled onto the airwaves in a live radio phone-in on Talksport after Morgan called to defend accusations he was undermining beleaguered captain Cook and England.
Presenter Moore, who won 64 caps for England and competed in two British Lions tours, believes Morgan's crusade to have Cook - or "Captain Weasel" as he calls him - dropped and have friend Kevin Pietersen reinstated to the England line-up has had a detrimental effect on the side.
"Your campaign to get Pietersen back in the team was not helpful to the England cause...and allied to that the denigration of several players - Cook, [Stuart] Broad and [Matt] Prior included - is also not helpful," Moore said.
But Morgan countered: "I'm sorry but the way that they are denigrating English cricket with these woeful performances is, I would argue, slightly more unhelpful than me lambasting them on Twitter."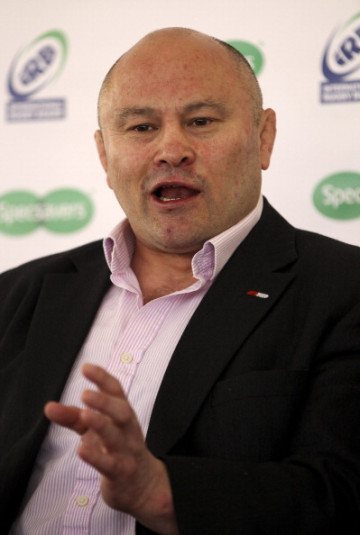 The sacked CNN host has argued Pietersen - England's highest-ever run scorer in all formats of the game - should not have been dropped by the English Cricket Board after the Ashes and is wasted on the sidelines.
"He's 34-years-old, six years younger than Sachin Tendulkar when he retired from Test cricket and nearly four years younger than Jacques Kallis when he retired. He is perfectly physically fit and remains the most flamboyant, attacking and talented batsman in the country," he said.
"It is an absolute disgrace to me that Kevin Pietersen has been fired from the English team."
On Cook's captaincy skills, Morgan added he "couldn't lead a Morris Dance, let alone a cricket team".
But Moore, who is a trained solicitor, brought the veracity of Morgan's claim that Pietersen was conspired against by England players into question by bringing up the editor's decision in 2004 to publish fake photos of British soldiers abusing an Iraqi.
The debate came after India defeated England by 95 runs at Lords in what was the tourists' second ever victory at the home of cricket. The hosts capitulated to 223 all out as they suffered their seventh loss in nine Tests to go 1-0 down in the five Test series.
Listen to the phone-in in full
http://talksport.com/cricket/piers-morgan-and-brian-moore-go-head-head-over-kevin-pietersen-talksport-140722103034
Cook, who was dismissed for 10 and 22 during the second Test and has not made a hundred in 27 innings, has defiantly refused to stand down as captain in wake of the defeat, despite former captains Michael Vaughan and Alec Stewart calling for him to be dropped.
Meanwhile, Prior has stood down from England for the rest of the summer. The 32-year-old wicketkeeper's error-strewn series has been highlighted by observers but Prior insists the decision is down to a string of injuries.
Lancashire's Jos Buttler is likely to replace him in the third Test at the Rose Bowl.