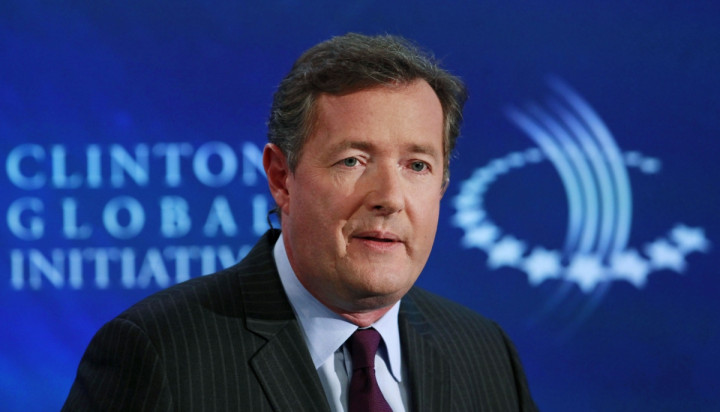 British television host Piers Morgan has confirmed he will not be returning to CNN.
Morgan, 49, revealed through his Twitter account that he declined the cable network's offer to renew his contract.
"BREAKING NEWS: I am no longer a @CNN employee," Morgan wrote.
The former host of Piers Morgan Tonight shared with his four million followers that he was offered a "new 2-year deal" by boss Jeff Zucker to host 40 big interview "specials."
"But after considerable thought, I decided not to accept it - and to try pastures new," he wrote.
The series of tweets suggested Morgan was glad to be moving on; however, he added that he has "huge respect" for Zucker and everyone at the network.
"Great company, great network," he wrote.
Morgan, whose TV career also involves judging Britain's Got Talent and its American version, was added to the night-time lineup at CNN in 2010.
He replaced Larry King upon the veteran journalist's retirement, but has fought a ratings battle during his three-year run as host of CNN's Piers Morgan Live.
His authority on American social issues has been met with criticism from peers and audiences, especially his strong anti-gun stance.
In Febuary the show was cancelled after suffering low ratings which Morgan spoke freely about earlier this year.
"It's been a painful period and lately we have taken a bath in the ratings", he admitted.
In his tweets however, the TV host stayed true to some of the views that had made him unpopular. He said if he is to be remembered for anything on CNN, he would like it to be the heated exchange with gun advocate and conservative radio host Alex Jones (which can be seen in the two-part clip below).
In the now famous video, Jones presents a petition calling for Morgan - an avid gun control supporter - to be deported back to England.
"I wouldn't crack the champagne open too quickly though," Morgan added. "@NRA [National Rifle Association of America] - I haven't finished with you lot yet."