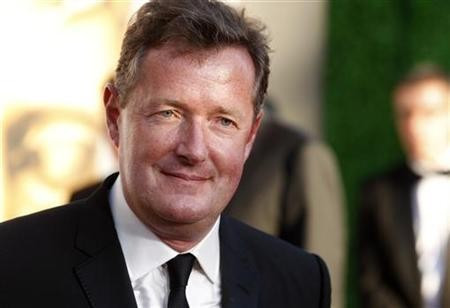 US TV network CNN has confirmed Pier's Morgan's talk show is to be cancelled after three years following recent poor viewing ratings.
CNN added that the decision to pull the plug on the former Daily Mirror editor's programme had nothing to do with his recent police questioning with regards to phone hacking allegations.
Morgan took over from US broadcasting veteran Larry King as presenter of the prime time talk show in 2011. Oprah Winfrey was the 48-year-old's first guest.
However, viewing figures have slumped over the past few months, with Morgan blaming his poor showing on his outspokenness on US cultural issues like the country's gun control laws in the wake of the Sandy Hook shooting.
Morgan told the New York Times how his show had suffered from a "painful period" with regards to ratings and CNN's president Jeff Zucker decided it was "time for the show to end".
"Look, I am a British guy debating American cultural issues, including guns, which has been very polarising, and there is no doubt that there are many in the audience who are tired of me banging on about it," he added. "That's run its course and Jeff and I have been talking for some time about different ways of using me."
Tens of thousands of people signed a petition demanding Morgan be deported back to the UK over his continuing criticism of US gun laws following the school shooting in Newton, in which 26 people were killed, including 20 children.
CNN confirmed the decision to cancel the TV show had nothing to do with his police interview under caution in December in relation to the phone hacking scandal.
"The decision had nothing to do with the hacking interview – not at all," CNN's Allison Gollust told the Guardian.
Morgan confirmed he was questioned, but not arrested, by officers involved in the investigation over allegation of phone hacking at the Daily Mirror from 1995 to 2004.
A statement released on his behalf said: "In early November I was asked to attend an interview by officers from Operation Weeting when I was next in the UK.
"This was further to a full witness statement I had already freely provided. I attended that interview as requested on 6 December 2013."
He was fired from the paper after authorising the publication of photographs showing Iraqi prisoners being abused by British soldiers, which then turned out to be a hoax.