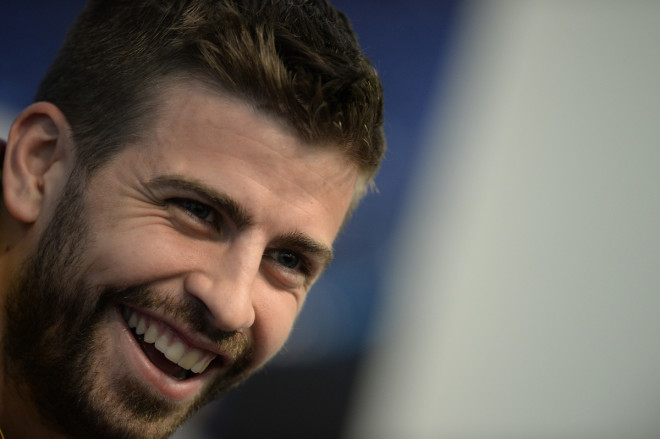 Barcelona defender Gerard Pique has revealed how talks with Arsenal manager Arsene Wenger almost saw move to north London ahead of Manchester United.
Pique held discussions with the Gunners before a meeting with former United boss Sir Alex Ferguson swung the Spanish international's decision.
The 27 year old had been tempted to follow Cesc Fabregas to Arsenal, after the midfielder had joined the club the previous year but eventually settled on a switch to United prior to return to Barcelona in 2008.
"It was really difficult to break through to the first team and I think the best option was to leave Barcelona and go to England," Pique said prior to the Champions League last 16 tie against Manchester City. "I remember that first of all Arsenal were interested in me and I had a meeting with Arsène Wenger.
"I was close to going to Arsenal but the year before Cesc Fabregas went there and Arsenal and Barcelona were in a little fight and they didn't want to do the same with me. Manchester United came in and finally I went there.
"Before I signed we had a dinner with Sir Alex Ferguson and my family and I was surprised, because he was the coach of Man Utd for 20 years and he had the time to come and speak with my family and with me.
"I was just a young kid who had never played for a professional team but he had the time for me. We were grateful to have him in that dinner. It shows a lot about him and how he worked at United."
Pique made just 23 appearances for United during four years at Old Trafford, moving to Real Zaragoza on loan in the 2006/07 campaign before switching back to the Catalans where he has achieved great success.
Amid winning the World Cup and two European Championships with Spain, Pique has won four La Liga titles, two Copa del Reys and the Champions League twice while he was named in the Fifa team of the year in 2010, 2011 and 2012.