Barcelona defender Gerard Pique has commended Juventus for their defensive masterclass that denied the Catalan giants another famous Champions League comeback.
A brace from Paulo Dybala and another from Giorgio Chiellini in Turin last week left the Bianconeri firmly in control ahead of Wednesday's quarter-final second-leg tie at the Nou Camp. Yet after Barcelona's historic last 16 fight-back against Paris Saint-Germain, when Luis Enrique's side turned around a first-leg 4-0 defeat, there was slight hope of another miracle.
Juventus were faultless at the back, however, with Chiellini and Leonardo Bonucci effortlessly snuffing out anything Lionel Messi, Neymar and Luis Suarez could muster. The goalless draw means Barcelona's European campaign is now over for another season, with Pique backing his side's conquerors to go on and win the competition.
"They are Italians, they know how to defend well and they are specialists in that area. They have come to play their style of football and have done it very well," Pique told BeIN Sport after the match, as reported by Marca.
"They are a great team and in general they were better than us, they deserved to progress and I wish them the best because they can win the tournament."
Manager Luis Enrique also praised Juventus for denying his side but felt Barcelona perhaps deserved a win on the night.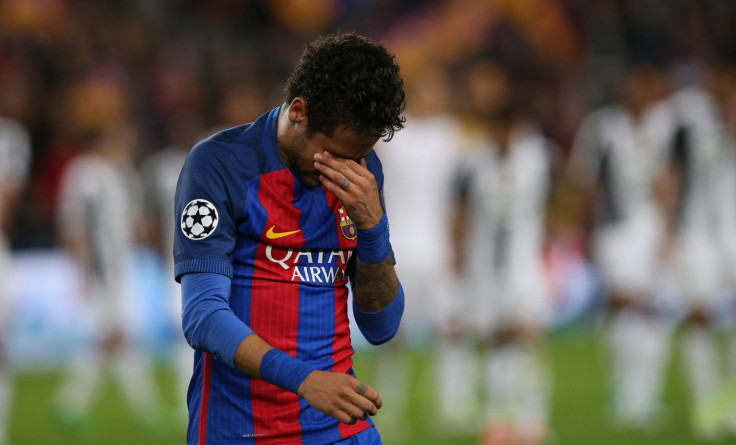 "Two teams were playing to attack, one out of necessity, but [Juve] have not just locked themselves in," Enrique said. "I will stick with the attitude of my players and of the fans. The fairest outcome would have been a win."
Barcelona will have to dust themselves down quickly with El Clasico looming large on Sunday (23 April). Real Madrid sit top of La Liga, three points clear of their arch-rivals and having played one game less.