Play: The Peer-to-peer torrent website that's 'impossible to shutdown'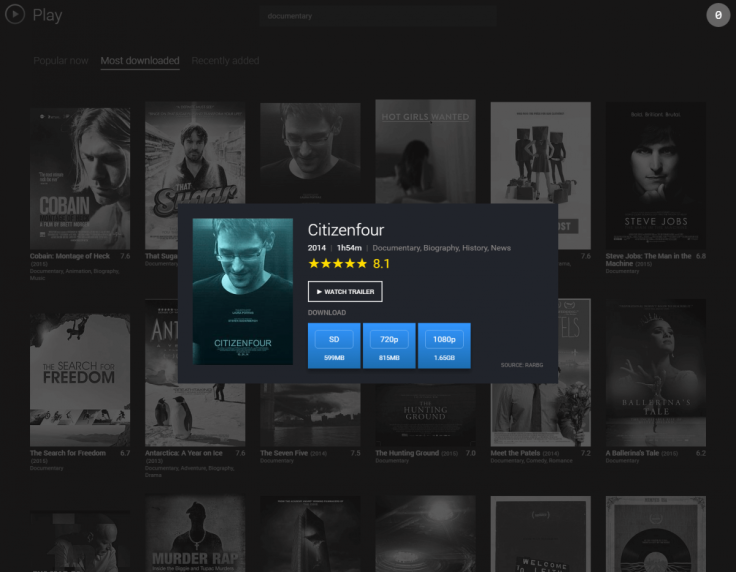 A torrent website that runs on ZeroNet software could be the first to lay claim to being completely safe from the threat of shutdown, even if it hosts pirated content.
With different torrent websites being taken down and getting blocked by ISPs by the day, other avenues for the illegal download of copyrighted material are expanding and Play could be the next big thing for media piracy, we at IBTimes think.
'It's nowhere because it's everywhere'
The site is only accessible through open-source ZeroNet software, available for PC, Mac and Linux. The decentralised web platform claims that using Bitcoin cryptography and the BitTorrent network makes it "impossible to shutdown", as the lack of a central server for its websites results in no single point of failure.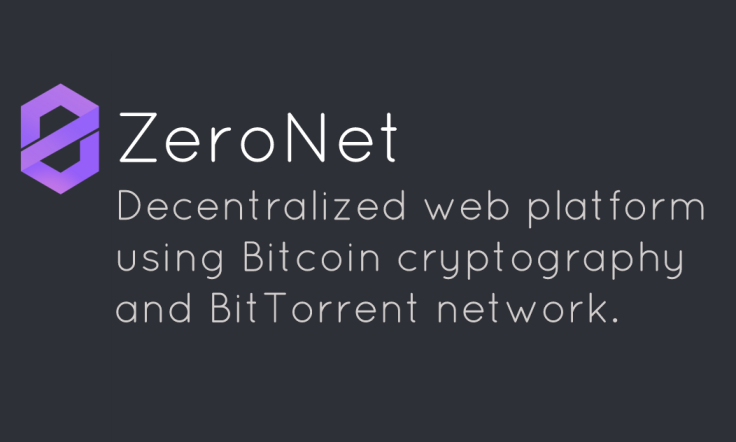 Instead, each visitor to a ZeroNet website becomes a host inside the wider network, as any user accessing a site on the platform immediately initiates the gathering of visitors IP addresses via BitTorrent trackers (a ZeroNet presentation describes this process in more detail). In this scenario, even if one connection within the network fails, data will still be available for retrieval from any user that has visited the page.
'Open, free, and uncensored network and communication'
With no hosting costs required to create and run a site through ZeroNet, it has not taken long for someone to adapt its features for the purpose of piracy. Play is the first torrent site to appear on the platform and only be seen through ZeroNet websites.
It has become quite clear that those who download pirated online content are prepared to put the work in to avoid paying for films, music, videogames and other media, leaving Play, and its RARBG-sourced magnet links, as a possible source for shady internet practices.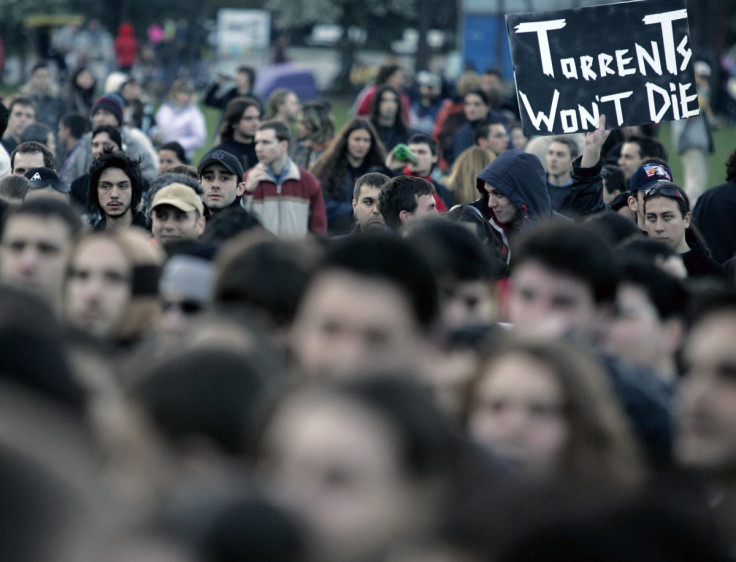 While ZeroNet has made it clear that the platform does not provide anonymity, with user IP addresses being made public through the P2P process. It does, however, offer VPN and Tor support meaning websites such as Play could be seen as a "safe" way to download files that breach copyright.
A TorrentFreak report notes how the feat achieved by Play via the Budapest-based ZeroNet is similar to plans made by The Pirate Bay and BitTorrent Inc., with the concept of a P2P network being seen as the possible future of torrent downloads.
© Copyright IBTimes 2023. All rights reserved.