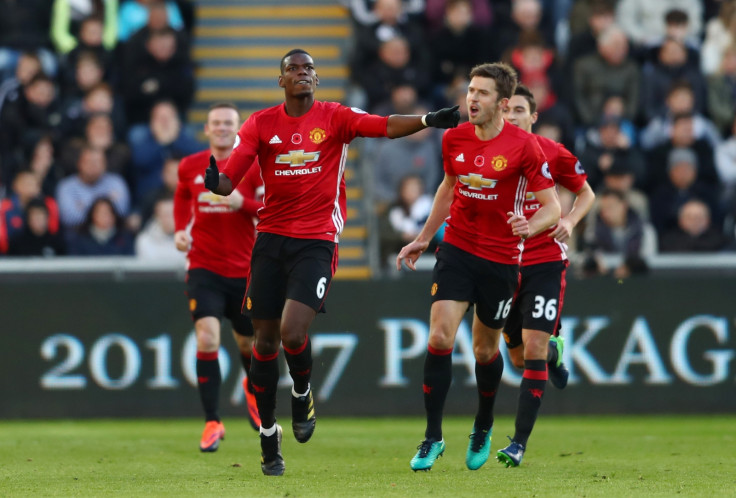 Manchester United midfielder Paul Pogba is becoming more frustrated at the Red Devils' failure to take full points from games despite dominating for the entirety of the 90 minutes. United suffered their fourth draw in as many games at home against West Ham, despite bombarding their goal with shots, only for goalkeeper Darren Randolph to have the game of his life and save two points.
The former Juventus midfielder has suggested that the Red Devils could be cursed, having seen the same thing happen against the likes of Stoke City, Arsenal and Burnley, where they came out with just three points from a possible nine. United are currently sixth in the league, 11 points adrift of league leaders Chelsea and eight points adrift of fourth placed Arsenal.
"We're going to start to think we're cursed," Pogba told SFR Sport, as quoted by Goal. "It doesn't matter which team comes here, we dominate them, be it Arsenal or West Ham. Our luck will change at one time or another, and it's then that we'll have to take it.
"I'm still confident because we create chances. It'll come. I'm confident in my team. We just have to pay attention to the small details. We conceded a daft goal [against West Ham], against Arsenal it was also the small details. I'm still confident, it'll come right. We are dropping silly points, but it'll come right," he added.
The Red Devils have a tough run of games coming up in the league – against Everton and Tottenham – where they will be desperate to take full points and keep in touch with the teams at the top of the table.
They will also be looking to alleviate their injury problems at the back as Eric Bailly and Chris Smalling both are out for a concerted period of time. The ivory Coast international is expected to be back before the end of the year, but has international commitments with his national team at the African Cup of Nations from January 3.