A residential property in Surrey, which is being searched by police in connection with the Parsons Green terror attack, is occupied by an elderly married couple.
Ronald Jones, 88, and Penelope Jones, 77, who have been foster parents to hundreds of young people over several decades are registered owners of the house on Cavendish Road in Sunbury-on-Thames .
They were included in the 2009 New Year's Honours List and were awarded MBE's by the Queen for their work with refugees, Sky News reports.
As police continue to search the property, Cavendish Road was evacuated at around 1.40pm as a 'precautionary' measure.
Residents said they were left 'frightened' as police officers wearing balaclavas ordered them to vacate their homes immediately.
Anna Wilkins, told BBC News: "As I walked out of my house I saw three armed officers. One had a balaclava on, all I could see were his eyes, I was really frightened."
Residents are being directed to the nearby Staines Rugby Club and have been told they won't be able to return home tonight.
The search at the couple's home in Cavendish Road in Sunbury-on-Thames follows what police described as the "very significant arrest" of an 18-year-old in Dover following a terror attack on Friday morning (15 September), that left 29 people with injuries.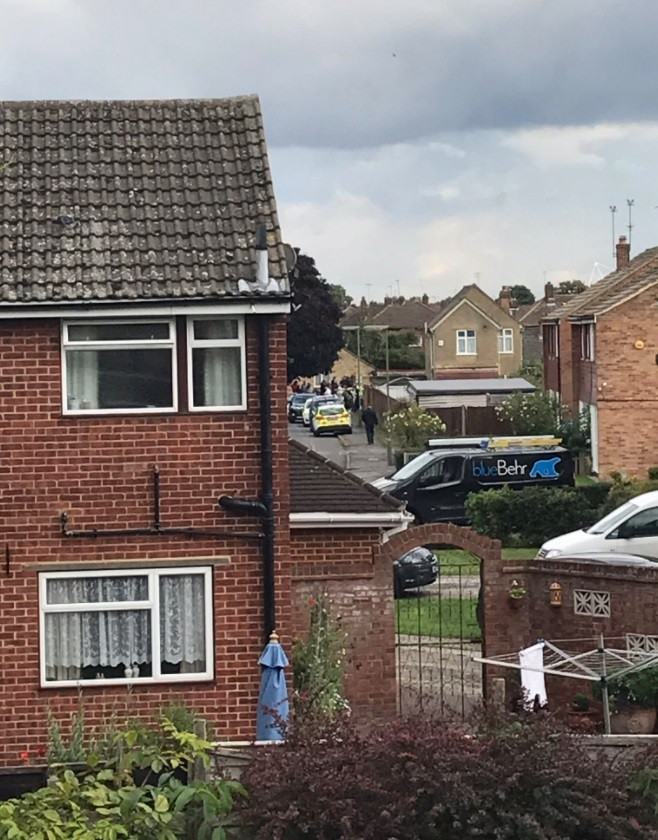 At around 8.20am an improvised bomb was partially exploded on a packed commuter train. The District Line Tube train, heading from Wimbledon to central London, had pulled into Parsons Green station moments earlier.
While many passengers suffered burns there were no fatalities. Forensic experts reported that many lives were saved after the device failed to detonate properly.
The Islamic State claimed responsibility for the attack. In a statement on the Amaq news agency the terror group said 'a detachment' from their group had carried it out.
Following the incident Prime Minister Theresa May said the threat level has been raised from 'severe' to 'critical', the highest level as police expect further attacks on London may be imminent.
No further arrests have been made.