The Islamic State has claimed responsibility for a terror attack on a train in London today (15 September) according to the Amaq news agency.
In a statement on its propaganda news agency the terror group said 'a detachment' from their group was responsible for the attack at Parsons Green that left 29 people with injuries, Sky News reports.
Police and emergency services were called to Parsons Green station at 8.20am following reports of a fire on a District line underground train.
Eye-witnesses reported hearing an explosion and seeing a large fireball in a carriage, which sparked panic on the packed train.
Photographs show a Lidl shopping bag with what appeared to be a bucket with wires protruding from it. Explosive experts said the home-made bomb, which only partially exploded, may have been detonated using a timer.
29 people have been treated in hospital, most suffering with burns while others were injured in the stampede as passengers tried to flee the train carriage.
Some children who were on their way to school, are among the injured. Police confirmed there were no fatalities and no life-threatenning injuries as forensic experts reported that many lives were saved after the device failed to detonate properly.
Local schools were put in lockdown as police searched for the perpetrator who escaped the scene.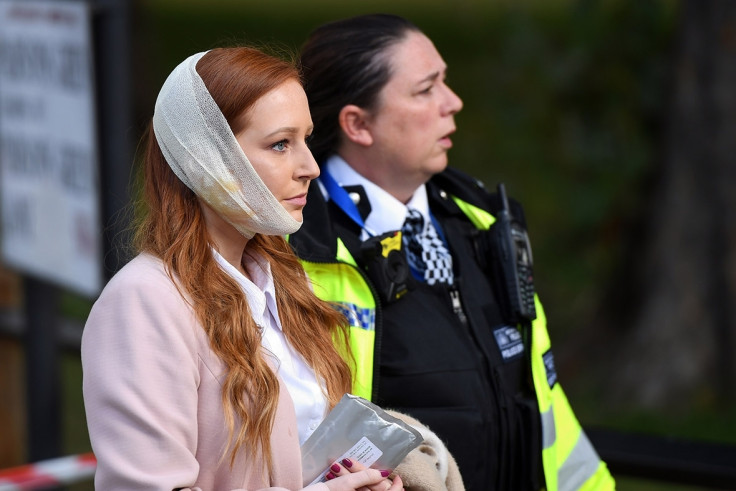 The attacker remains at large and is the focus of a manhunt as police scour CCTV video to track his movements.
In a statement this evening, Prime Minister Theresa May said the threat level has been raised from 'severe' to 'critical', the highest level as police expect further attacks on London may be imminent.
The PM said police will see a greater police presence but urged the public to 'go about their business' as normal but to remain vigilant.
London Mayor Sadiq Khan said the terror incident was ' an attempt by evil and cowardly individuals' and pledged the perpetrators will be caught.
It's the fifth terror attack in England and the fourth in London in the last six months alone.