Despite attempts to have movie torrent streaming service Popcorn Time taken offline for good, the service has been successfully resurrected by numerous anonymous developers and is now installed on 4 million devices worldwide.
Popcorn Time was built by 20 developers on GitHub to be a version of Netflix which used pirated films for its content, that was able to run on Windows, OS X and Linux.
The app featured an intuitive user interface and was translated into 32 languages, so users could avoid downloading pirated content using BitTorrent and instead stream it in a range of qualities.
However, the software's installer, hosted by Kim Dotcom's Mega file-sharing service, was only available to download for a few days in March before it was taken down. It is believed that Dotcom took the file offline after receiving copyright infringement takedown notices from the movie industry.
Forking development
Popcorn Time's creators left the project soon afterwards, but programmers from a popular movie torrent website decided they would revive the project. In addition to them, other teams also began adapting the original code, which had been placed on the open-source code repository website GitHub, into new versions ('forks').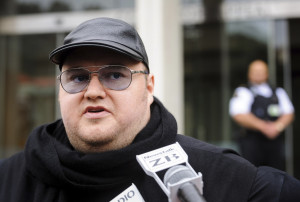 Latest data from the time4popcorn.eu website shows that Popcorn Time software has been installed on over 1.4 million devices in the US, with 100,000 active users and 15,000 new installs per day.
"At the beginning of August there were between 17-18K installations a day on all operating systems and last weekend there were somewhere between 13-15K a day," the developers behind the European fork of Popcorn Time told TorrentFreak.
Netherlands is in second place with 1.3 million installs (in a country with a population of less than 17 million people), while Popcorn Time has been installed 700,000 times in Brazil with 56,000 active users.
The UK is in fourth place with 500,000 installs, 30,000 active users and 4,500 new installs per day, and Australia is in fifth position with 6,500 active users and 93,000 installs of Popcorn Time software.
Widespread streaming piracy
If data could be obtained from other forks of the Popcorn Time software, the total number of users on the illegal movie streaming software would be much greater.
The creators of time4popcorn.eu said that they are working to support more operating systems and have almost finished creating an iOS app for Popcorn Time which will be released in the near future. Due to the restrictions which Apple places on apps distributed through its App Store, a Popcorn Time app would probably only be usable on jailbroken devices.