Internet domain registrar Go Daddy is reporting that within an hour of Cardinal Jorge Bergoglio being ordained Francis I, almost 500 new websites were registered relating to the new Pope.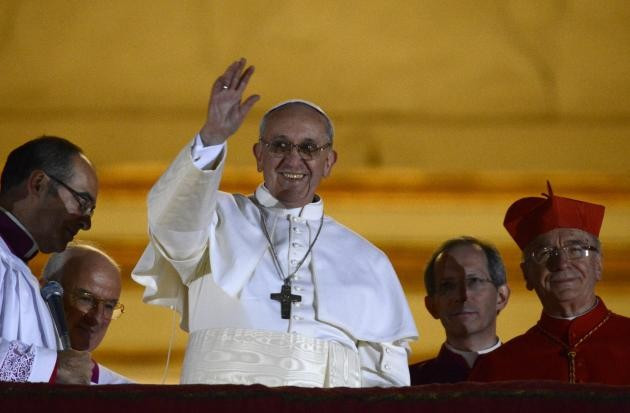 Keywords such as 'Francis', 'Bergoglio', 'Pope' and 'Habemus Papam' - which translates from Latin to English as 'We Have a New Pope' - were used in identifying new sites that were registered following Bergoglio's ordination.
Go Daddy reports that within 10 minutes of the new Pope being announced, more than 100 websites were registered using these keywords. In the first hour after the new Pope was named, a staggering 479 new pope-related domains had been registered.
Perhaps the most sought-after pope domain however, PopeFrancis.com, was registered in April 2010. Its domain name was registered to Christopher Connors of Chicago, Illinois, but although registered is not connected to a website. The PopeFrancis.com URL simply connects to a Go Daddy notification saying the address is taken.
Connors' registration of PopeFrancis.com expires on 1 April and if not renewed could attract significant attention from those who already registered pope-related websites.
White smoke emanated from the chimney of the Sistine Chapel at 6.05pm yesterday, 13 March, signalling that the Conclave had selected a new Pope. Bergoglio is the first Jesuit cardinal to become Pope and also the first South American, being a native of Argentina.
After entering the priesthood in 1969, the now 77 year-old served as archbishop of Buenos Aires until 2001 when he was elevated to the role of cardinalate. A conservative Catholic, he strongly opposed gay marriage legislation in Buenos Aires in 2010, though has said the Catholic Church must nevertheless respect people who are gay.
Today, 14 March, during the first day of his papacy, he will lead his cardinals in his first papal Mass and begin appointing senior Vatican staff as his advisors.
IBTimes UK has contacted both Christopher Connors and Go Daddy for more information, and will update the story as and when we get any more information.