Pornhub queen Mia Khalifa has been accused of transphobia after making crude jokes about Caitlyn Jenner's gender transition.
The 65-year-old reality star and athlete was hailed as "courageous" after debuting her new identity on the cover of Vanity Fair alongside the headline "Call me Caitlyn". But someone who was not bowled over by the story was Khalifa, who could not resist weighing in on the social media buzz.
The Lebanese-born adult actress, who has been the subject of death threats from those in the Middle East after making her porn debut in October 2014, provoked the wrath of fans on Instagram after sharing posts seemingly mocking the former Olympian.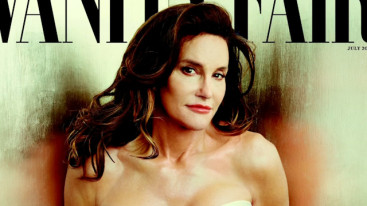 One image showed the striking cover image of Jenner in a cream corseted bodysuit alongside the message: "My N***ga went from paying $20 to get in the club to free before 11.30."
She added the warning message: " Beware of deceptions, gentlemen!"
Another post featured a picture of Jenner wearing a red dress with sunglasses and sitting in car alongside a separate article with the headline "Hong Kong billionaire offering $120m to any man that can turn his lesbian daughter straight."
Khalifa added the caption "challenge accepted".
Although Jenner has not addressed the criticism, it did not stop fans taking to social media in her defence.
"Can you stop being so transphobic, honestly you're so rude," one told Khalifa
Another wrote: "Tell me since when being happy with yourself is such a bad thing."
This is not the first time that Jenner has been the subject of a controversial jokes from famous faces. Jamie Foxx was accused of making transphobic remarks about Kim Kardashian's step-parent while hosting the 2015 iHeartRadio Music Awards in Los Angeles.
Earlier in May, Tom Cruise's son Connor said she was not deserving of the Arthur Ashe Courage Award at this year's ESPY Awards, Snoop Dogg branded her a "science project" and a petition calling for her to be stripped of her Olympic medals following her transition into a woman was launched.