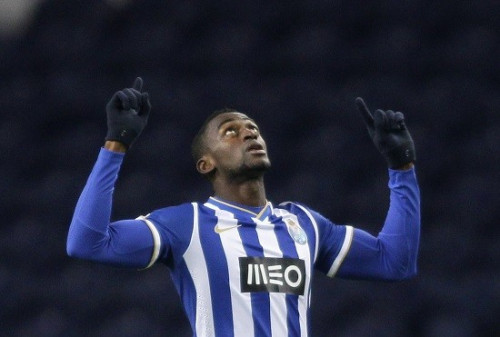 Porto striker Jackson Martinez has opened the door to a possible January move to Arsenal or Chelsea having outlined his ambition to play in the Premier League.
The Colombian international has garnered a reputation as one of Europe's most sought after centre forwards with form that has already yielded 12 goals in 14 league games for the Portuguese champions.
Having also been heavily linked with moves to Tottenham Hotspur and Napoli, Martinez chose not to leave the club during the summer months, but his latest comments suggest he one again has his eye on a move to the Premier League.
"Where would I like to play? When I was a child I rooted for Chelsea and Arsenal," Martinez said. "I think the best championships are La Liga, the Premier League and the Bundesliga."
With a reported release clause of £34m, Porto were thought to have been eager to offer Martinez a new contract this season. But the 27-year-old has also revealed he has not entered negotiations with the club as of yet.
"It is they who have to decide what they want to do with me," Martinez told Record earlier this week. "If it is to continue here, or send it to a transfer depends very much on them.
"If something happens, and more than thinking in economic conditions, I think there are opportunities that can be taken.
"But I continue to think of the club and now I leave my future in the hands of God.
"I will only give my maximum and not look to hasten things, because they will happen in due time.
"For now I do not feel the need to talk with FC Porto. I am calm without denying or closing, or trading any possibility that some part of the club is interested in keeping me."
Up front is an area of the pitch that both Arsene Wenger and Jose Mourinho may have to address in the coming weeks. The Gunners boss only has Nicklas Bendtner in reserve should Olivier Giroud – who showed signs of fatigue in the 3-1 win over West Ham United – suffer injury.
At Stamford Bridge meanwhile, Mourinho's collection of strikers are still failing to find the net with any real consistency, with Samuel Eto'o, Fernando Torres and Demba Ba having suck just five goals between themselves in the league this season.