EU and IMF Paves Way for Next Portugal Bailout [VIDEO]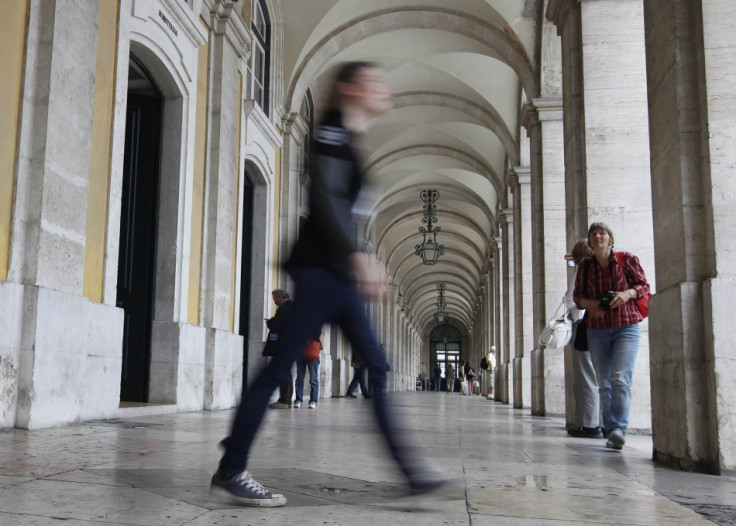 The European Union and the International Monetary Fund has paved the way for Portugal's next bailout tranche, in a bid to save the beleagured economy.
The EU and IMF completed work on the latest bailout review, in order to release another €2bn tranche ($2.6bn/£1.7bn), which is part of the Iberian economy's €78bn rescue package.
The review hit a road-block when the country's constitutional court rejected some of 2013's austerity measures, forcing the government to present a new plan that included deficit reduction measures worth €4.8bn by 2015.
"The cabinet met today to be briefed on the completion of the works related to the seventh evaluation and confirm the conditions necessary to seal it," said a government statement after an extraordinary cabinet briefing.
Finance Minister Vitor Gaspar would present the final terms at the meetings of EU and eurozone finance ministers that kicks-off in Brussels later in the day.
By getting its deficit-reduction plan back on track, the Portuguese government now expects an EU approval later in the week for an extension of its rescue loan maturities, aimed and helping western Europe's poorest economy gain full access to the debt market.
Portugal held a sale of its 10-year bonds on 7 May, the first since it received a bailout package two years ago. The sale brought its debt yields to their lowest levels since 2010.
Portugal will suffer a third recession in a row, in 2013 and it has a jobless rate of 17.5%. Not everybody in Portugal supports the austerity policies demanded by bailout creditors in return for financial help. Several economists, in Portugal and elsewhere, blame the tax hikes and pay cuts for the record levels of unemployment.
Portugal posted a trade surplus of €111m in 2012, a first since the 1940s. The growth of the business process outsourcing industry helped the country achieve this feat. Outsourcing now accounts for nearly 0.5% of the country's GDP, or €890m.
© Copyright IBTimes 2023. All rights reserved.